W C Greene
Here is a little piece that shows how the Mogollon Railway's Garratt takes a couple of ore cars from the smelter to a couple of mines and then runs light to the enginehouse.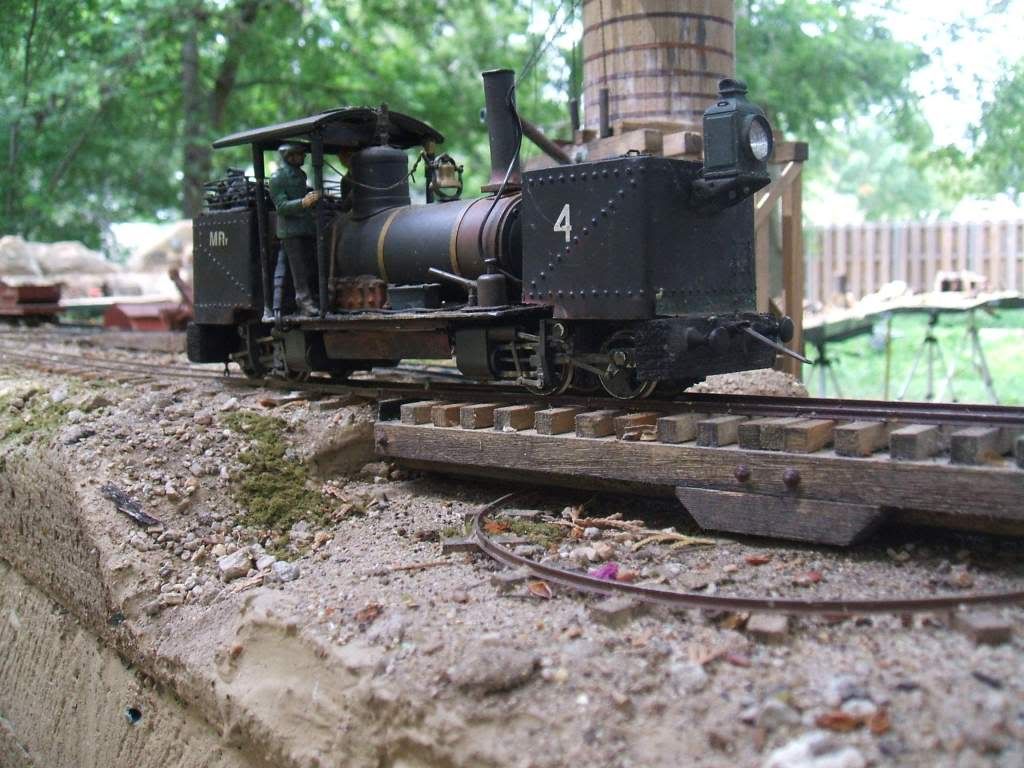 #4 is turned at the smelter and after taking on water, is ready for work.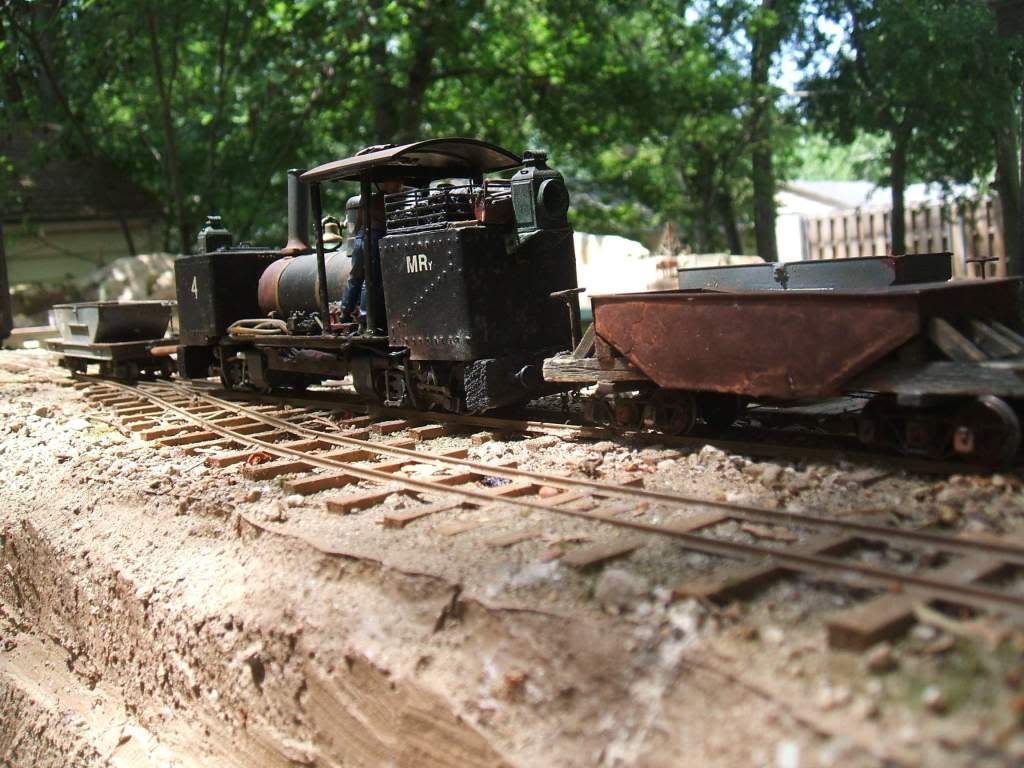 The loco is between 2 ore cars, the front car is coupled with a 10 foot pole. The train now leaves the smelter bound for the mines.




The train crosses the Silver Creek bridge along the way, here the 10 foot pole can be clearly seen.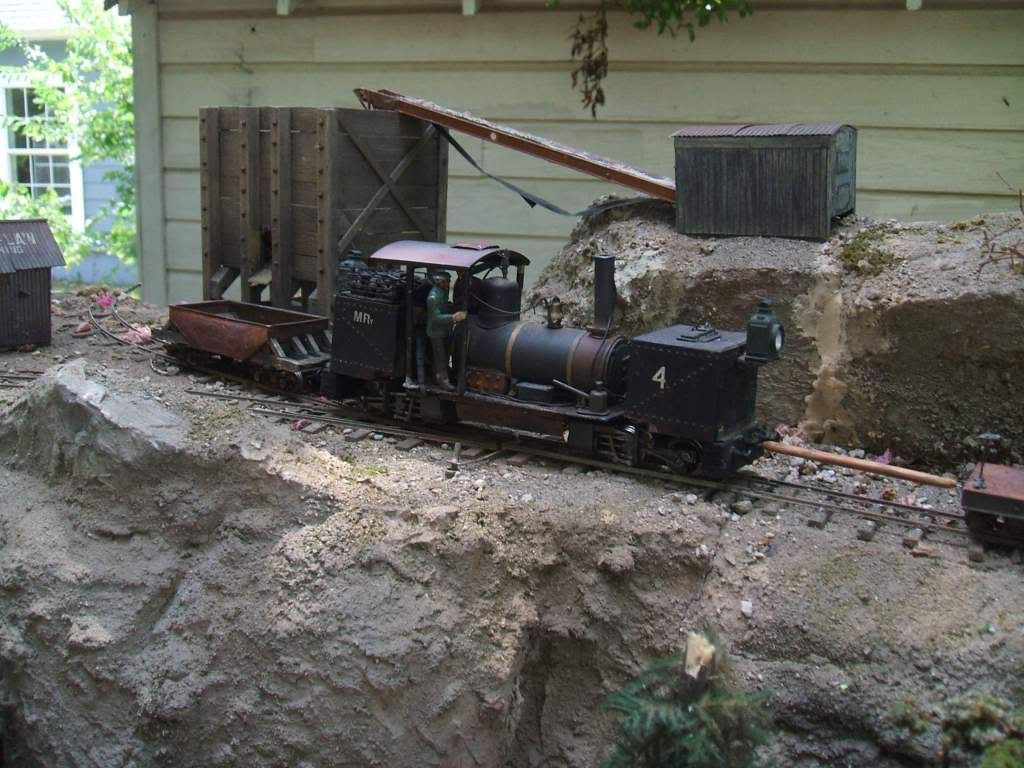 The old Gilpin Tramway ore car belongs to the Devil's Own mine and is the only car they allow on their property. #4 backs the worn out car into the siding and under the tipple.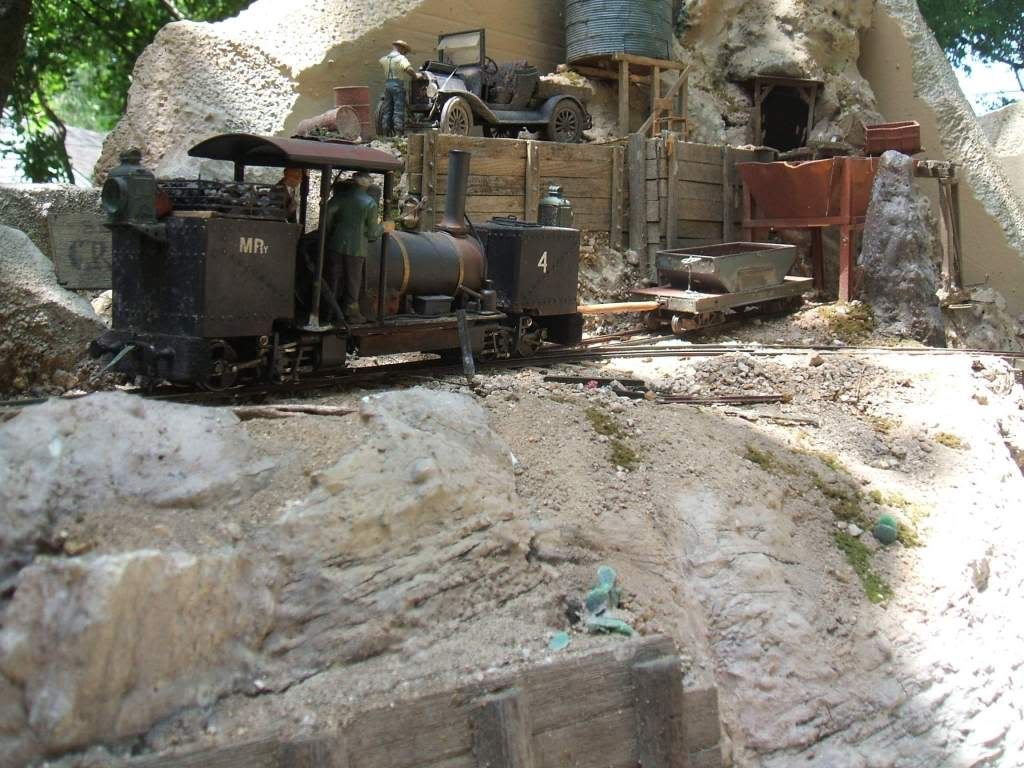 The Out-Law mine is then switched using the 10 foot pole. The clearances are too close for a locomotive to push the car in. The loco will leave the pole attached to the car which will now be loaded.




#4 now runs light to the enginehouse for the evening.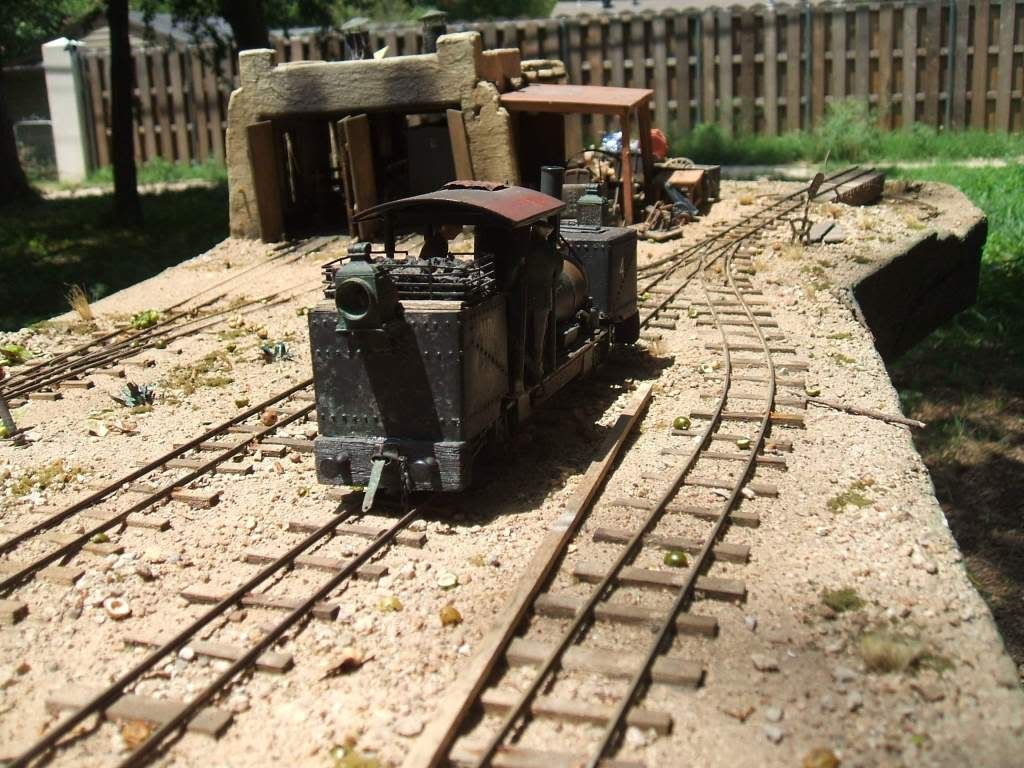 The locomotive nears the enginehouse......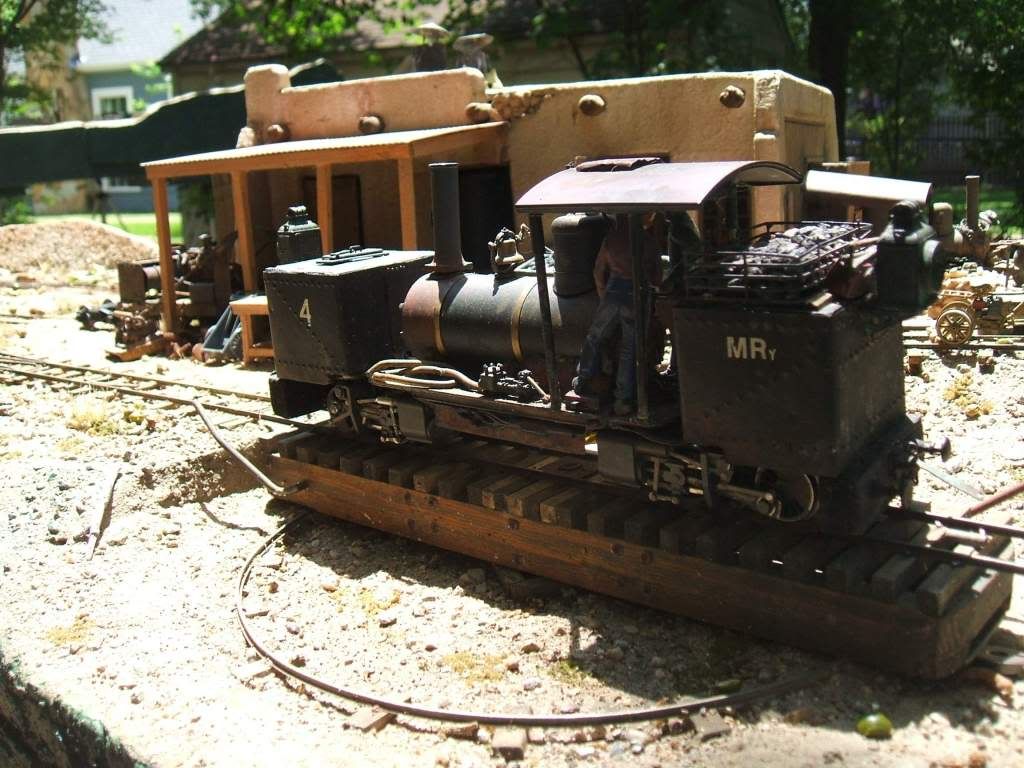 and is turned before being run inside the enginehouse.

The scenes you are viewing really happened, the locomotive actually did the switching moves, nothing was staged for the camera. This is just one of the many operations on the Mogollon Railway. It is now time for a couple of beers at the Bloated Goat. Woodie




____________________
It doesn't matter if you win or lose, its' how you rig the game.