Neither prototype railroad, nor model, but Dave D thought that there would be some interest in the following.

In Bowmansville Pennsylvania there is a water powered grist (grain grinding) mill with a sawmill attached. The first mill on this site was built in 1740 and was log construction. It was replaced in 1780 by a larger mill which burnt in the late 1840's, a common occurrence, often caused by letting the feed of grain to the grinding stones run out. This lets the stones rub on each other causing friction, heat, and sparks, which ignite the ground product.

In 1850 Henry Von Nieda rebuilt the mill in stone, with two enclosed water wheels and four sets of grindstones. In 1860 he added a saw mill structure with its own water wheel to the complex.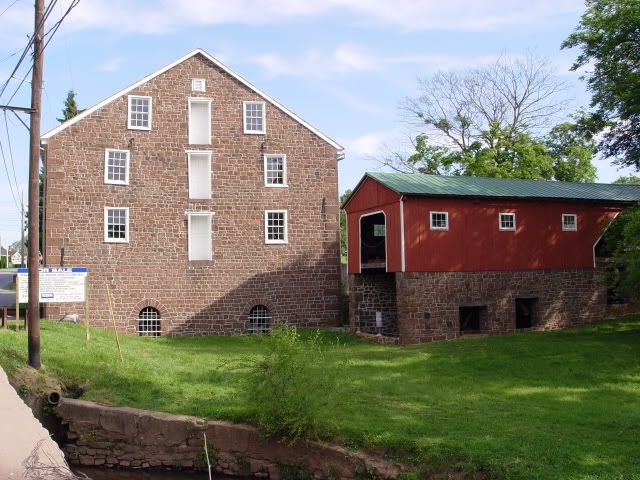 The sawmill being the red building on the right.


Last edited on Sun Oct 31st, 2010 04:56 pm by Herb Kephart



____________________
Fix it again, Mr Gates--it still works!"