W C Greene
Here are some pix of some 18" gauge mining stuff from Clifton, Arizona. This was taken in front of the Phelps Dodge company offices. Enjoy.




Here is a little electric mine lokie, the pole has been removed.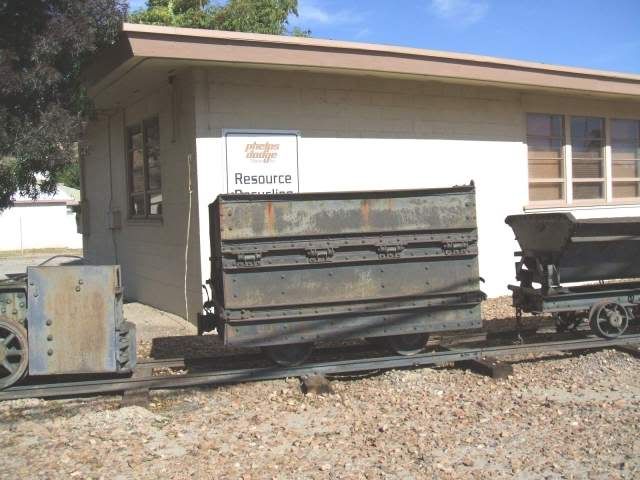 Grandt Line makes a model of this Koppel side dump cart in HO & O scale.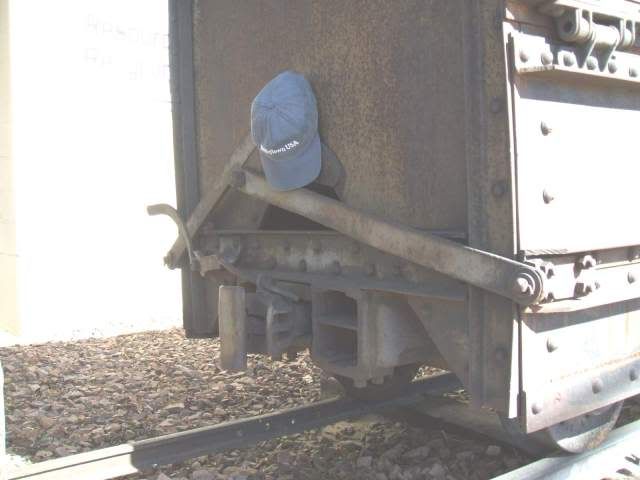 The Koppel car had this tiny knuckle coupler, smallest I have seen on a non-miniature line. The cap shows the approx scale.




Here is a little O&K "V tipper" car.




A "crane" car for inside a mine and to the right is a cool little "front end loader" mining car.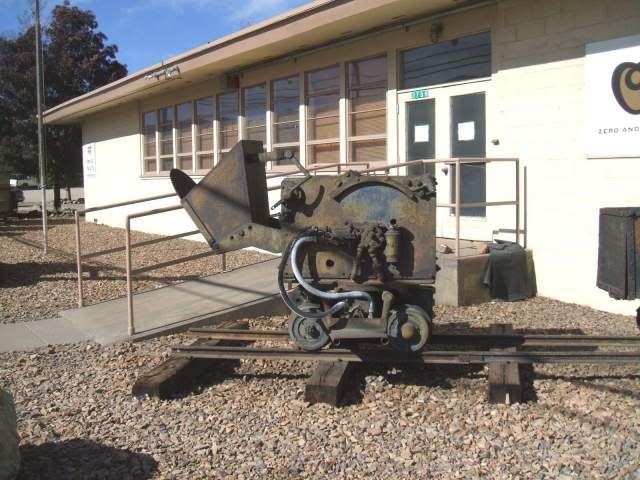 another view of the "front end loader" car. This is just a sample of the stuff out there in Clifton...home of the 20" gauge railroads..There is more if anybody wants to see it. Arizona is a museum for old forgotten railroad and mining equipment, Woodie




____________________
It doesn't matter if you win or lose, its' how you rig the game.