W C Greene
Here is the GT locomotive and a couple of cars for the layout.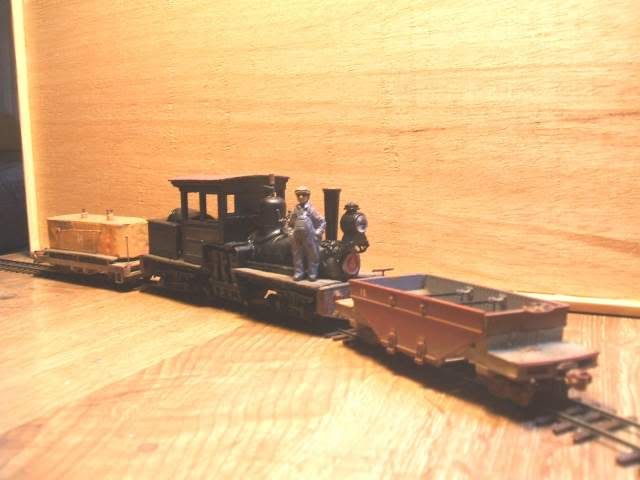 The little Shay and cars were built over 10 years ago. The loco has been "rebuilt" and has a fresh coat of paint with more details to add. At the front is a Grandt Gilpin large ore car and the tank car was scratchbuilt. The train sits on HOn3 flex track right now, the layout will have wood ties of the "proper" size. The O scale figure on the loco shows how small this equipment is, the Shay represents maybe a 10 ton job.




____________________
It doesn't matter if you win or lose, its' how you rig the game.