I am starting this thread about the Planco Radio Control System in response to a comment made by Herb on my thread about the GE (HOn3) 23 Ton Switcher I am making.

His comment:

"If you use the Planco board and Bohama cell, what do you plan on doing for reverse?"

I bought a Planco RC System in August of 2007. It sat in its box for awhile as I was playing with a Team Losi RC System and having a lot of fun with it. I bought a Grandt Line HO scale Box Cab and after several tries made it work. When I got it running I decided to try and install the really small Planco RC System in it.

I stared a thread about what I was doing with Radio Control at "tracksidemodeler.com. They didn't have any threads about RC at that time. I also thought I added the same information to the "Black Hole of RC Knowledge" thread here called "radio control". This thread really should be call "Q&A for Radio Control". It is so large now that it is very hard to find anything. This morning I looked at each page of that thread and guess I didn't post anything about my Planco System. Their are other comments about the Planco System in that thread, just not mine.

Thread from "tracksidemodeler.com" from May 14, 2008.

1.
As I build more Loco's with RC I will test additional transmitters / receivers.   I have two different sets of hardware to play with.  One big question I will need to consider is just how many Locomotives can I run or do I want to run on my layout at the same time.

This first transmitter is the Futaba Attack (2-crystals) on sale for $39.95.  You can get a Futaba that has from 2 to 14 crystals but the price goes up accordingly.  You can buy a hand held transmitter that can be programed with 1 to 9999 address or frequencies but the receiver that goes in the Loco is larger than the one I am now using and also requires a larger size battery.   

There are a number of RTR - RC train items being made for "garden" size trains where size is not to important.  For HO - O scale most or maybe all is what you might call custom applications made from the smaller RC Plane and Car stuff.

While I am waiting for the Futuba Transmitter I have on order to come in, I have started my second RC Loco.  This one will be the Grandt Line - GE 23 TON Box Cab.  I found one of the motorized versions in HO along with a non-motorized version in HOn3.   

I have a second and really small - postage stamp size - receiver that I will use in it.  I have the Transmitter for this receiver so when I get the Box Cab put together I should have my first running (RC) controlled loco.  I can't wait to see it running around my test track in battery mode.  This second Transmitter, receiver, and battery is from a company in Canada called Plantraco  - http://www.plantraco.com - and is really small.  The receiver in the picture is sitting next to (2) pennies and the battery is sitting next to (2) nickels.  The battery connects to the receiver by the 2 round magnets or small circles you can see on one end of the battery.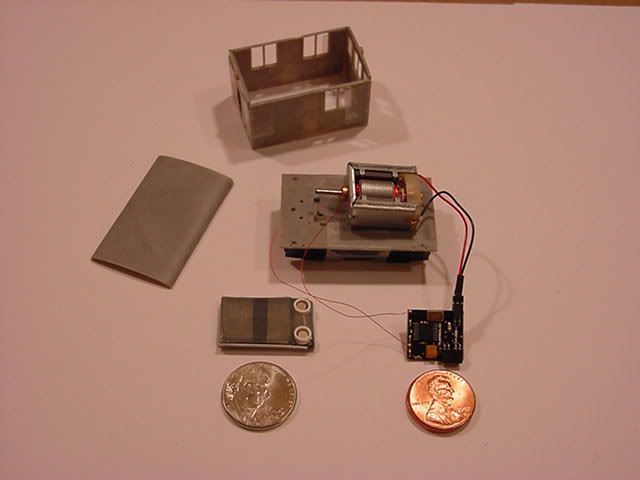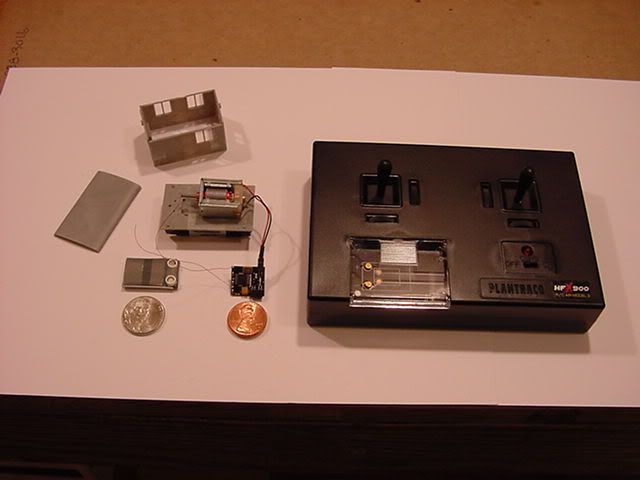 My Radio Control effort is all uncharted territory for me so anything can happen from running good to who knows what. 


2.
The fix for the RC Transmitter / Receiver was very simple.  A call to the company and the following information:

The receiver has three plug outlets on it.  The primary one is for the motor.  That one only gives me one direction but speed control.  The other two outlets would give the plane right / left and up and down functions and also speed control.  The fix was - plug the motor into one of these two outlets.  That worked but I was told the speed might be a bit slower.  I tried this and I now have both direction control and speed control.  The speed seemed about the same.  I have to do a bit of a rebuild on the Box Cab before I can put it back on my track.  I hope to finish that today.


3.
Here are a few new pictures of the "HO" Box Cab.  It is very small and very slow - I think.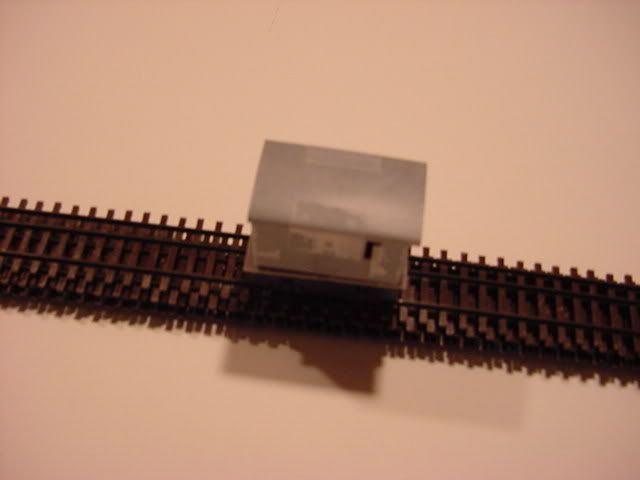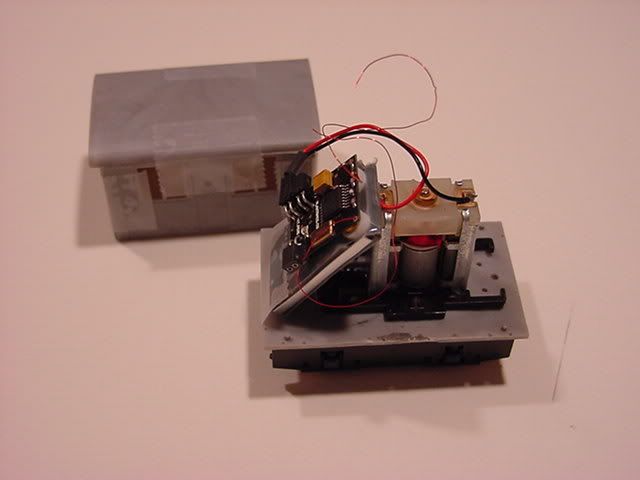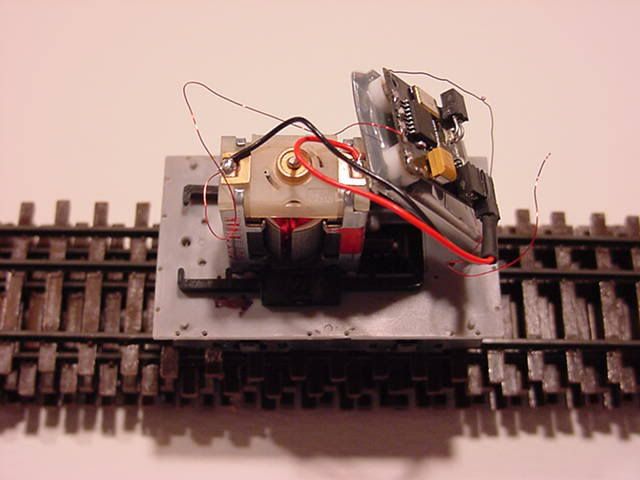 ">

How would I figure "HO" scale speed?  The Box Cab moves 12" in 24 seconds.  Watching it I believe it is to slow but I could be wrong.  I may try a larger different battery.

Last edited on Sat Feb 27th, 2010 09:44 pm by Bill Fornshell