W C Greene
The weather was very nice today so the Mogollon Railway did a little operation. Life on the railroad is not always just mine cars and smelters...some days there are other things to do. In this bit, some large crates need to be run to the warehouse on the edge of Mogollon.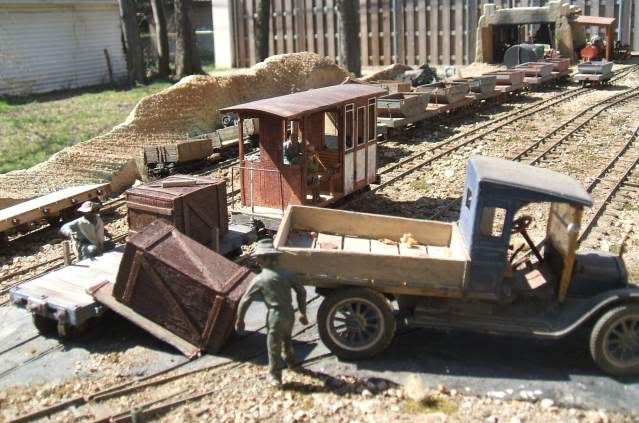 The crates are loaded the "hard way" at the enginehouse, some ways from town.




#5 backs up to the flat, links & pins are a dangerous way to couple.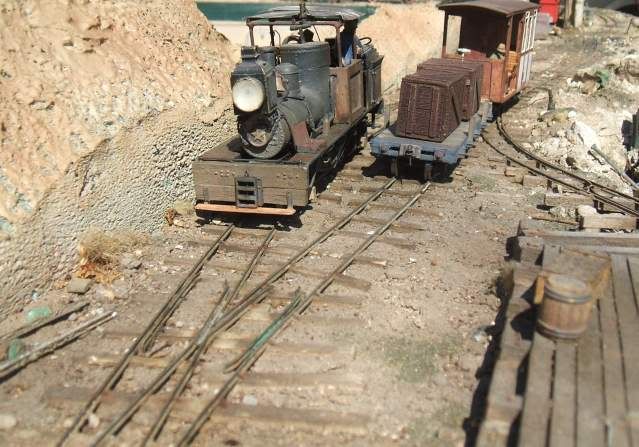 The Shay runs around the train-it will then be pushed along the "low line" to town.




The train is now being pushed with a 10 foot pole along the very bumpy track to town.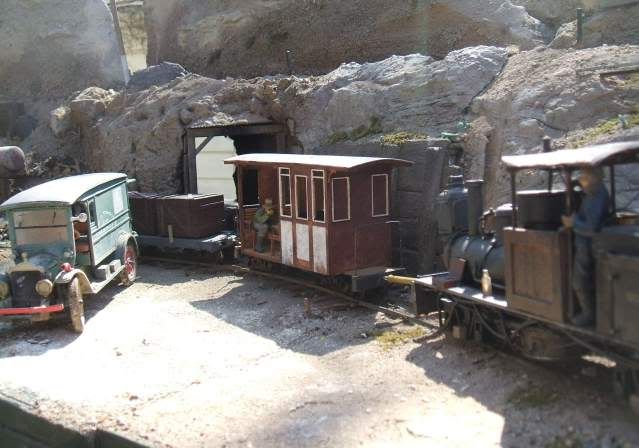 The train arrives at the warehouse. The tunnel under the Caldwell Escarpment may be seen, the trackage leads up to the Gila Cliff Dwellings and the Mogollon's locomotives cannot run on that line, it is owned by the Gila Tram which has it's own locomotive. Well, that's another day of switching the mines...sort of.




____________________
It doesn't matter if you win or lose, its' how you rig the game.