W C Greene
OK you young whippersnappers, here's a photo of a real master at work.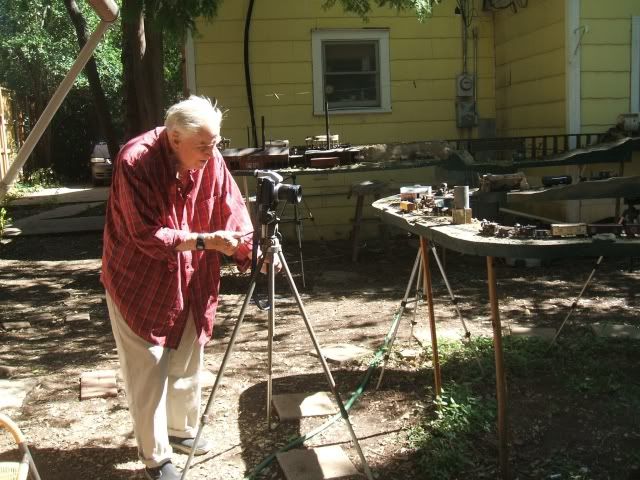 Here is 87 year old Bill Caldwell AKA Mudge, Muj, and my friend. Muj is shooting photos of his new 0-4-0 Increpid along with 0-4-0 Minnie (which is 60 years old) staged on the mainline of the Mogollon Railway. All ore shipments were halted during the shoot and the "out of scale" items near the posed train were moved to a nearby junkyard. I just hope I can still be building stuff and taking photos when I am his age. We should all be so lucky!

Woodrow




____________________
It doesn't matter if you win or lose, its' how you rig the game.