W C Greene
Since a noted magazine editor warned me about showing railroad crews drinking (allowed on the Mogollon Railway), I thought maybe this would be acceptable. This photo is named "Looking Up" or maybe "I got a notion"....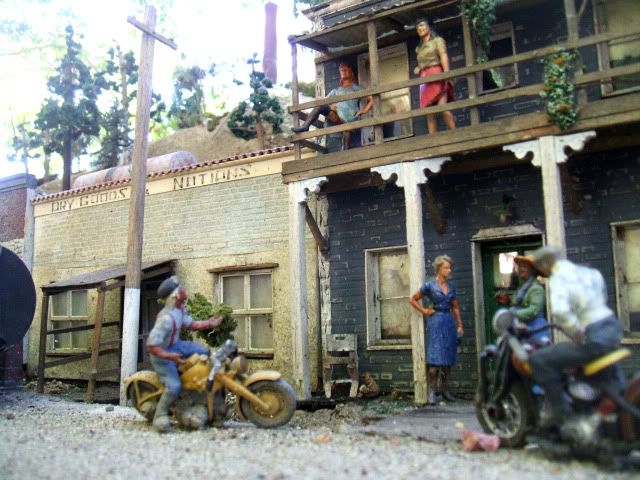 Another wild day in downtown Mogollon, the "ladies" need to pay the rent.

GREETINGS FROM THE GILA HOTEL, Thanks and come again.

W C Greene-owner and operator




____________________
It doesn't matter if you win or lose, its' how you rig the game.