rgseng
| | |
| --- | --- |
| Joined: | Wed Oct 20th, 2010 |
| Location: | West Grove, PA |
| Posts: | 48 |
| Status: | Offline |

Day in the life of a 'Rio Grande Southern' engineer.



Being such a nice day,

I figured running a train would just make it that much nicer.

So with switch-list in hand ...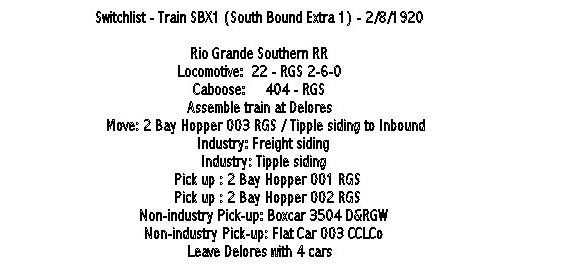 We fire No. 22,

fill the tender and water tank,

and proceed to grab the 3 hoppers on the list.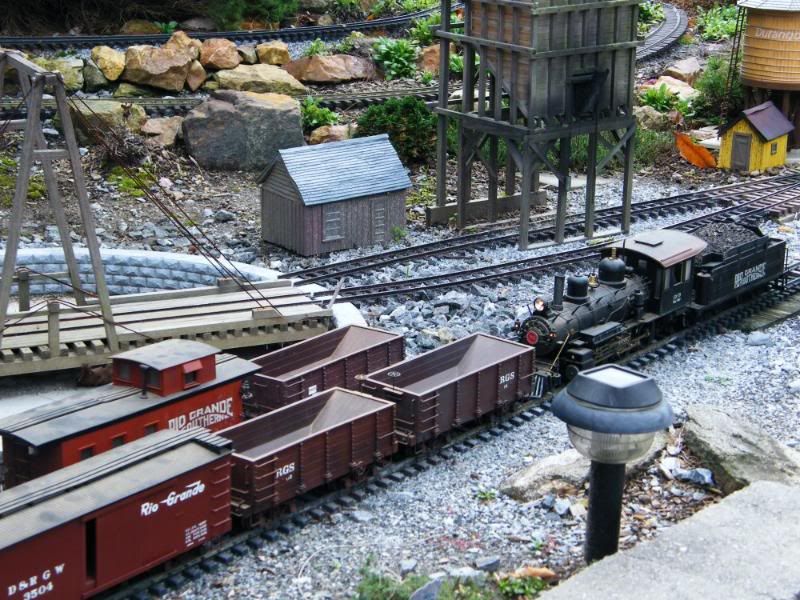 2 are going with us,

and are switching in behind the other 2 cars going with us.

The third is put on the other siding for now.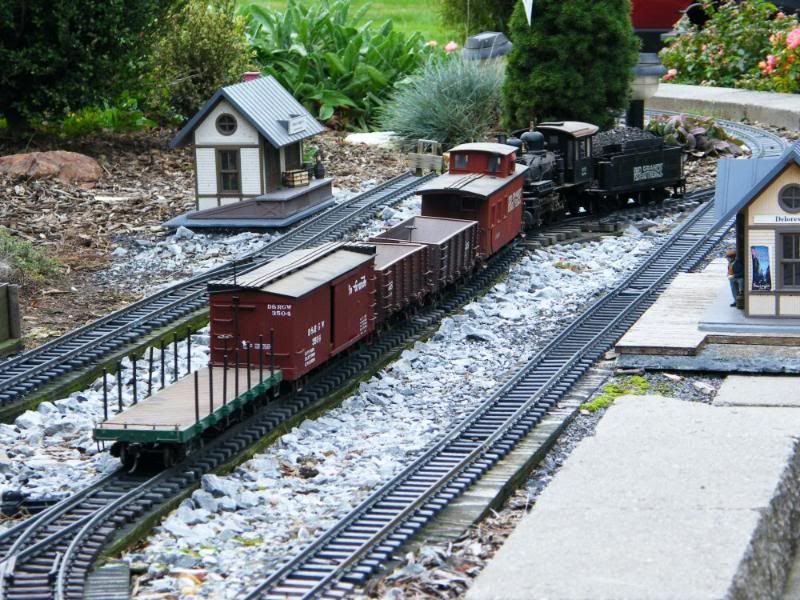 We pull the caboose we need, No. 404,

along with the other hopper, which we'll put back in the siding.






Run around the train,

couple up,

test the brakes,

and check the switch-list to see out next assignment ...

... which is Mancos.






In Mancos we have 2 drop-offs and 3 pick-ups.






There's the 3 cars we need to pick up,

and the 2 we drop-off are the 2 front cars in the train.

Pretty easy.






Leaving the 2 cars we don't need at the station,

we pull up beyond the switch and get ready to pull the 3 cars out of the siding.






Having pulled the 3 cars we need out and backing them onto our train,

we back the 2 cars going to Mancos into the siding.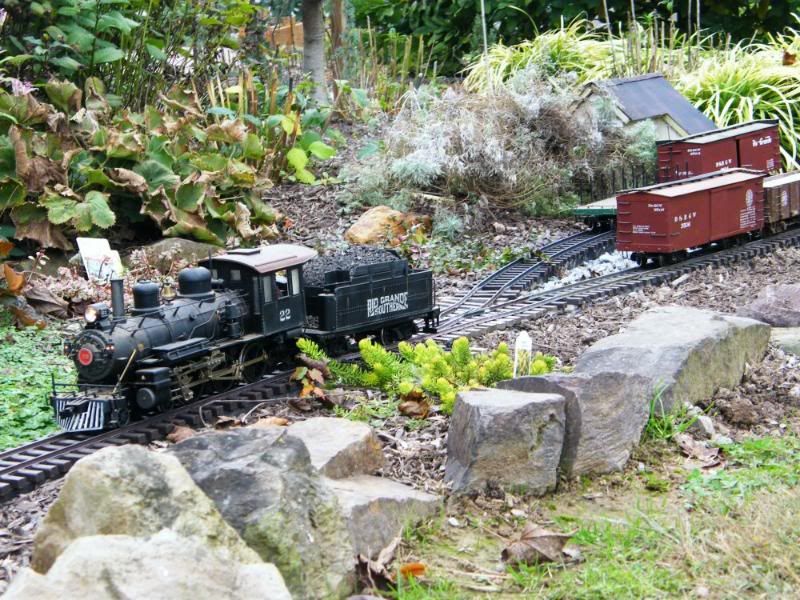 No. 22 clears the switch and waits to back up to our train.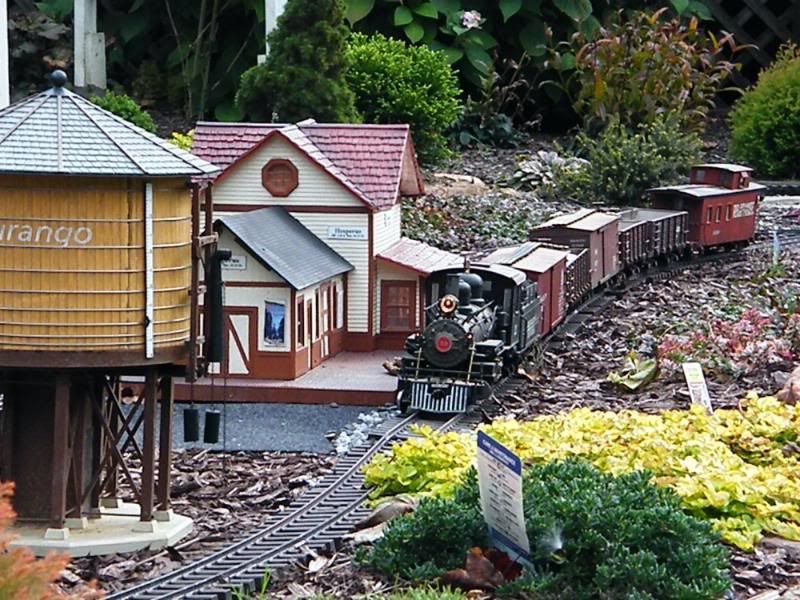 Pulling in to Hesperus,

we check our list to see what needs doing here.







Hmmmmmm, looks like quite a bit ...

... but I'll leave that for another day.

Hesperus gets a bit tricky to switch !