rgseng
| | |
| --- | --- |
| Joined: | Wed Oct 20th, 2010 |
| Location: | West Grove, PA |
| Posts: | 48 |
| Status: | Offline |

As promised and back from Illinois, some pix ...

This is Andy Clarke's layout, still in progress.

He hosted a run-what-ya brung session on Fri afternoon.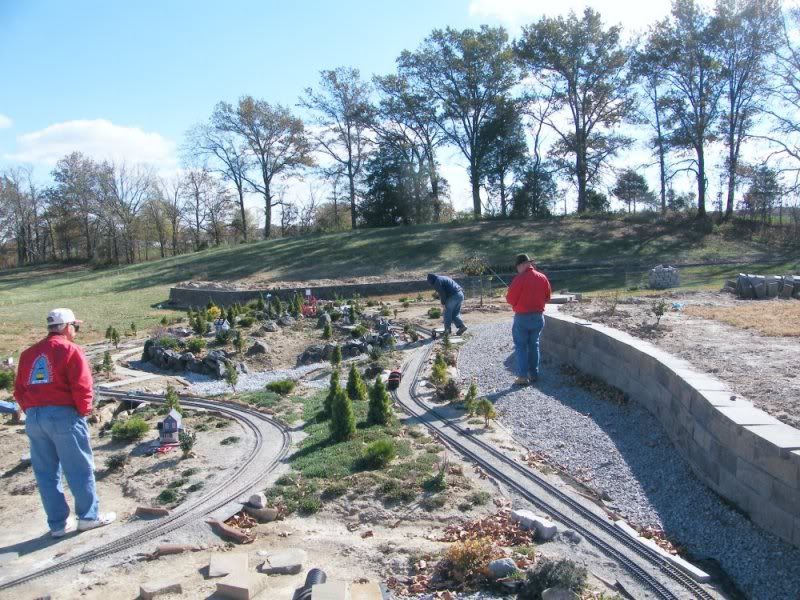 An overall shot from the front yard ...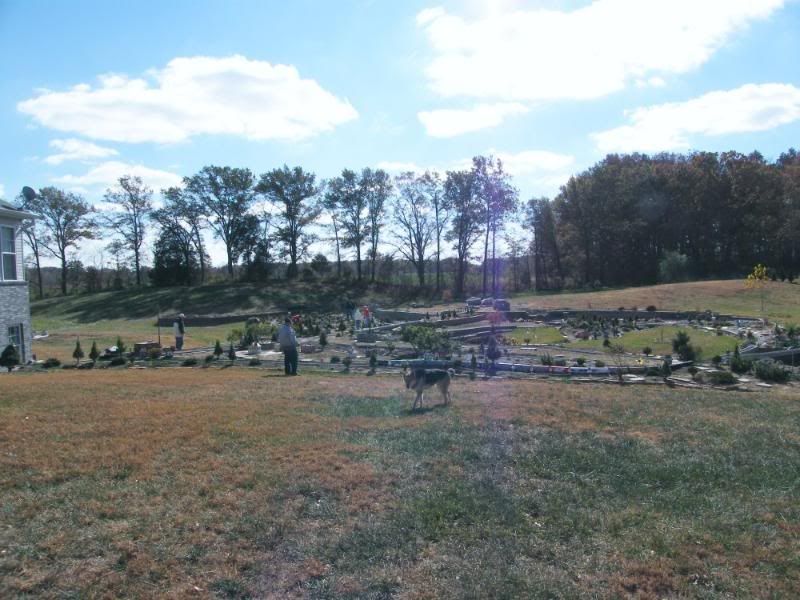 Bruce Chandler's kit bashed 4-6-0 and scratch built passenger car "Camellia" ...






Andy running his "grain" train ...






And on to the operating session on Sat ...

... gathered around the fire pit, as it was a bit chilly in the morning ...






Andy's wife Jane was our "Trainmaster".
Here she is at the computer setting up the trains for the session.
Bart was the Dispatcher.






My engine headed up the log train from Consolidated yard to the KV Cabins logging area.
Here's RGS # 20 heading back with some empties ...






Andy as the yard boss in Consolidated Yard ... ( he's a grumpy ol' guy.
)






Some switching action in Pin Oak ...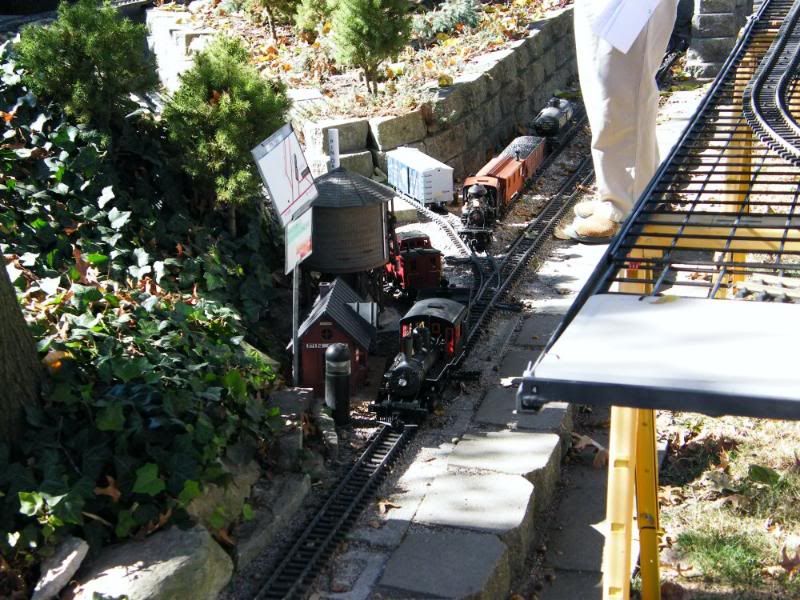 Our host for the weekend, Ric Golding, gets a train ready to leave his basement domain, "Southern Yard" ...






Bruce and his wife Jean started by running a sweeper train.
It put out a few cars and picked a few up,
but their main job was cleaning the switches and making sure that everything was OK for the rest of the day.






Jane was the dispatcher that day, and finally got a chance to relax by the fire.