Herb Kephart
In line with my previous post about running 4 wheeled cars on small traction layouts, here are three 4 wheeled cars from my fleet.

First- an early Philadelphia car, the first car that I scratch built in O scale- wood and cardboard, circa 1953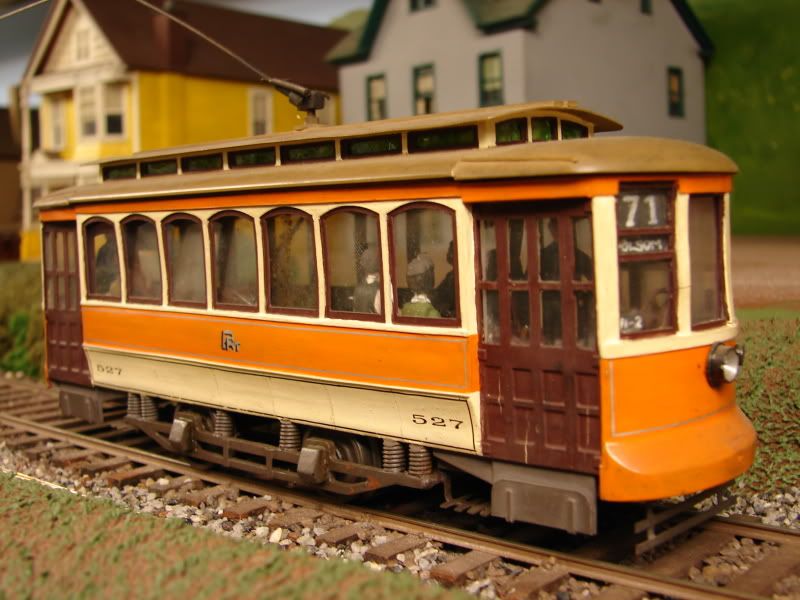 Next, a brass Jap import. This type of car was popular in the summer in many cities before the First World War. This model is lettered for, and ran on the first O scale trolley layout that I saw- the one that convinced me to give up on HO and switch to O. Painted and detailed by a member of that club, Dave Cope- who sadly is no longer with us. RIP, Dave.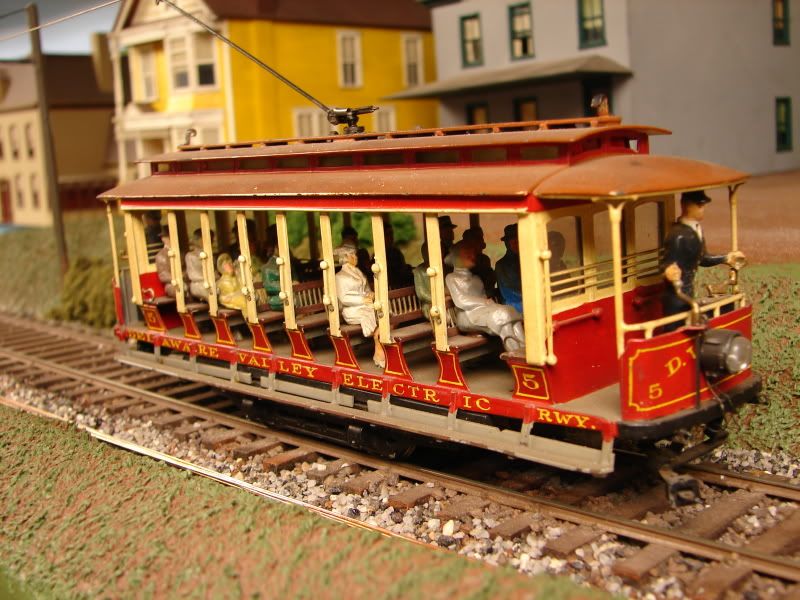 Finally, a model of the car type that was supposed to be the salvation of car lines with declining ridership in the 20's and 30's. Called the "Birney Safety car" after its inventor, it, and its longer double trucked version were one of the first to be operated by a single man--eliminating the conductor. The four wheel cars were notorious for their rough ride, and hard seats, which convinced riders that an automobile should be in their future.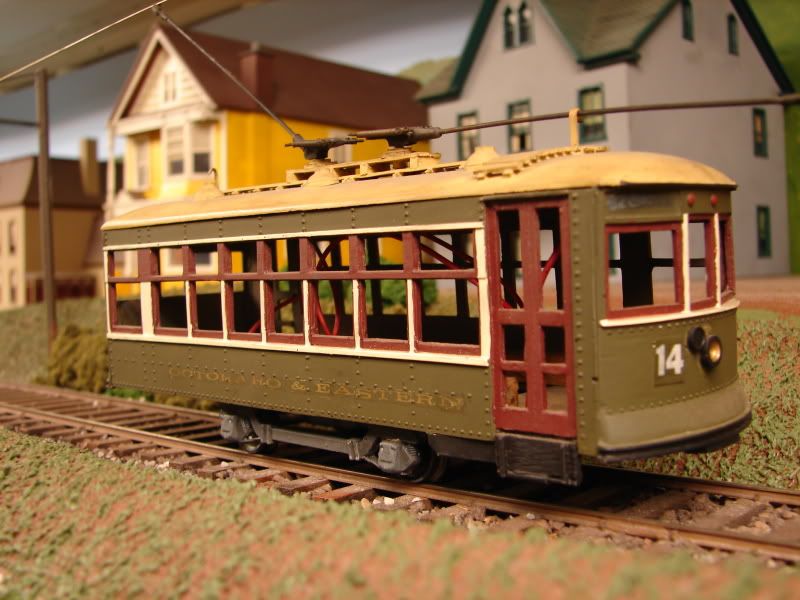 Note to Dave D- this car is around 25 years old--and still isn't finished--note no interior, windows, drop gate (supposed to scoop up someone who falls down in front of car) or passengers. You aren't the only one!


Herb





____________________
Fix it again, Mr Gates--it still works!"