Ok
here's my mug shot added to the forum since I asked about it.
Ronnie D.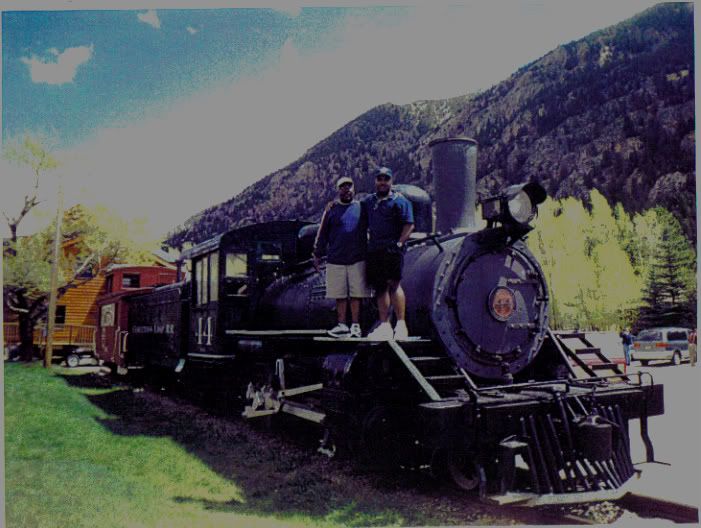 I didn't like my first photo I posted. It wasn't Railroadish enough. !!! So this one is of me and my twin brother, While he was here on vacation in Colorado at the end of the line in Silver Plume Colorado. ( I'm the nice looking one on the right) !!!
Ronnie D.





Last edited on Tue Jan 18th, 2011 06:35 pm by Run Down And Poor Lumber Company



____________________
Ronnie D.
Owner and Builder of The R&P Lumber Company.
I also Build and sell "On30 Logging and Detail Parts on Ebay.