Bill Fornshell
There are several different RC Systems you can use to add to your trains.

I am building an HOn3, C-17, 2-8-0 engine and have installed Radio Control with Batteries. This is a small engine and I needed a small system. This is a link to the complete C-17 thread:

http://www.freerails.com/view_topic.php?id=3300&forum_id=51&jump_to=38467#p38467

I have two different Radio Control Systems. The All-Trol System and the Stanton System. I did a trial installation using the All-Trol System first. I then did a trial installation using the Stanton System. These pictures show the Stanton System. Both systems are made for small trains and very easy to instal.

41.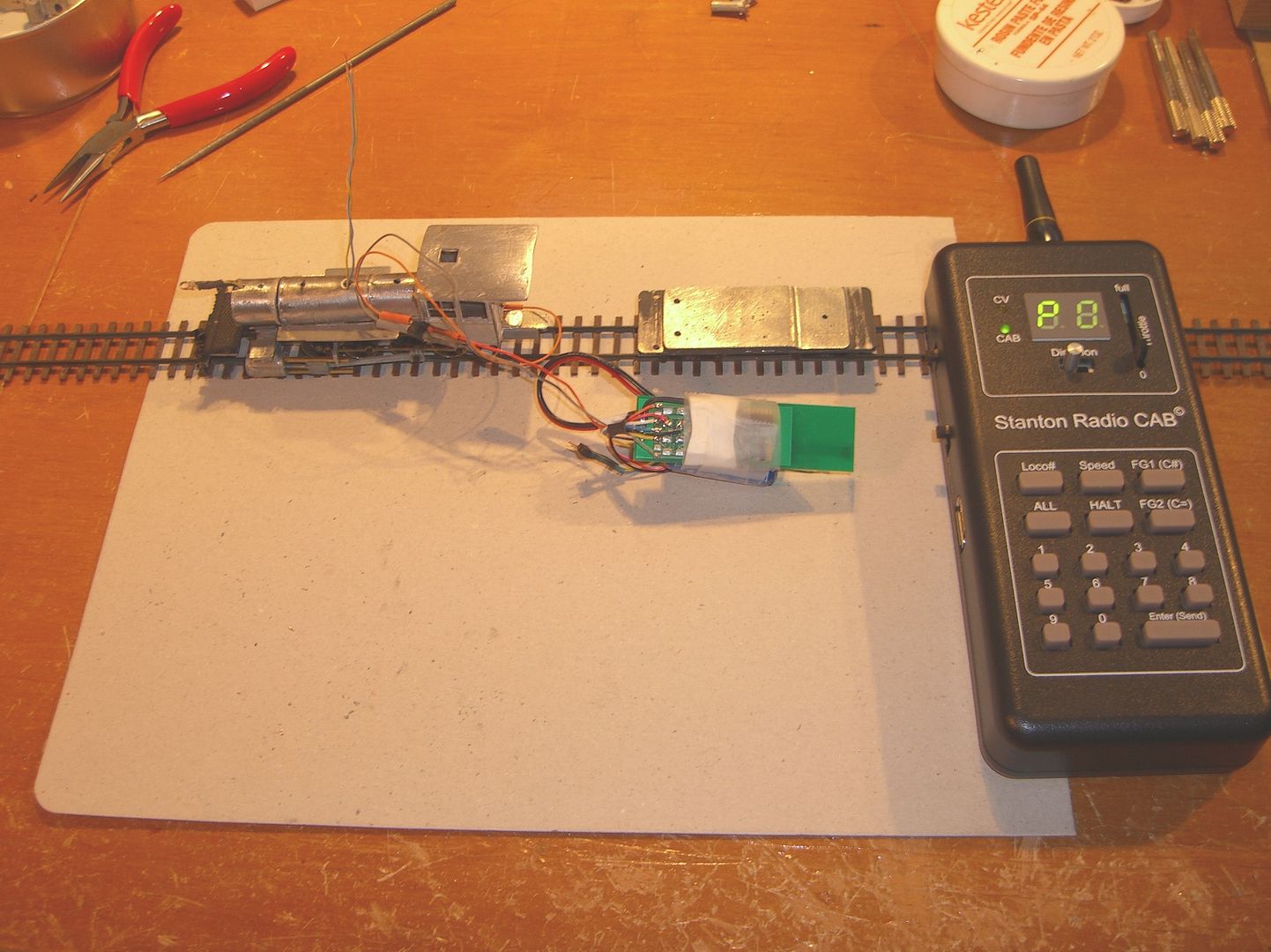 42.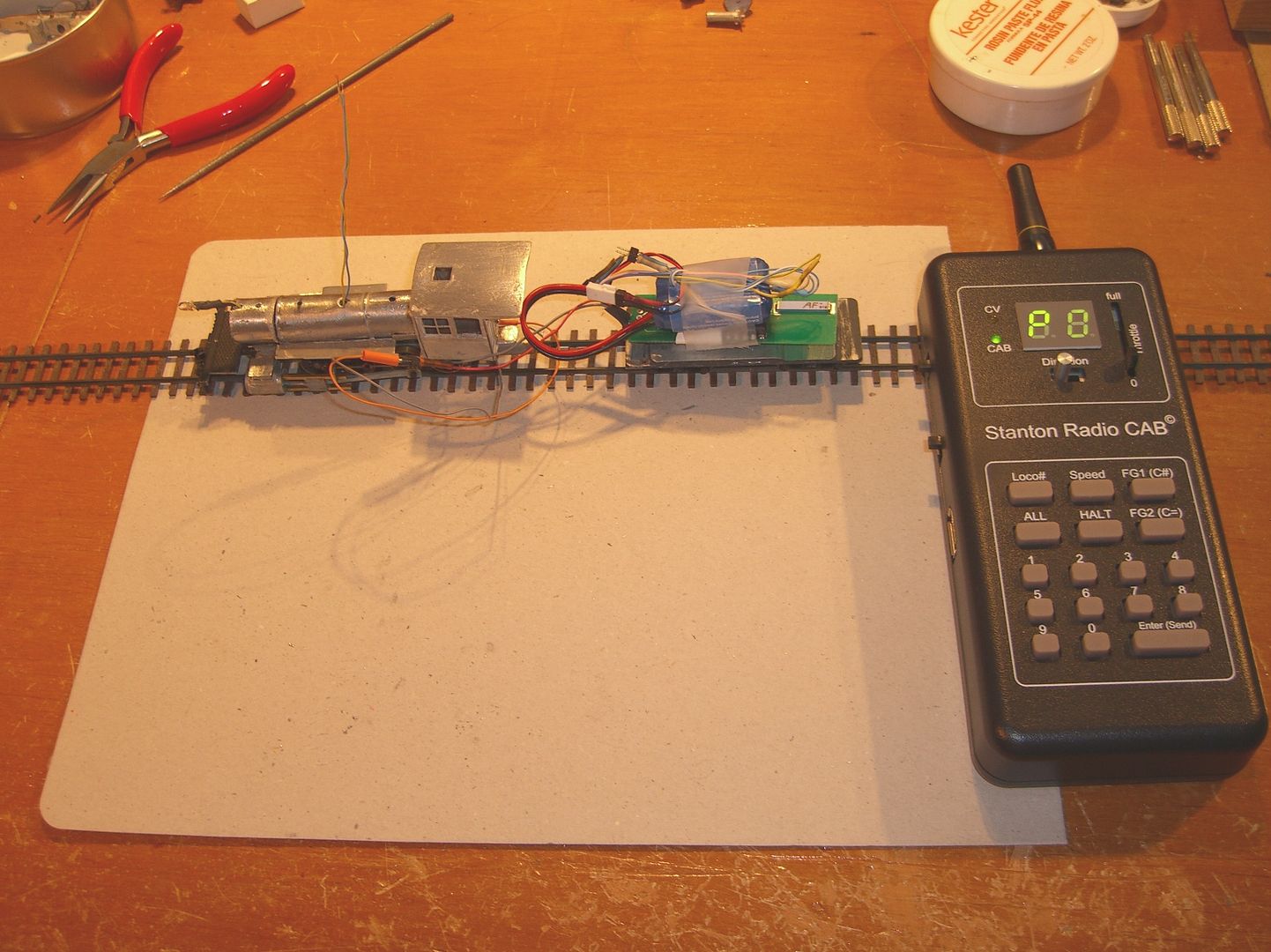 The engine runs very smooth.

The Stanton Receiver can mount the antenna in several ways. I ordered a few more Stanton Receivers and asked for the optional antenna locations.

I received three new Stanton Receivers today (the short ones). I got them with two different antenna locations.

1.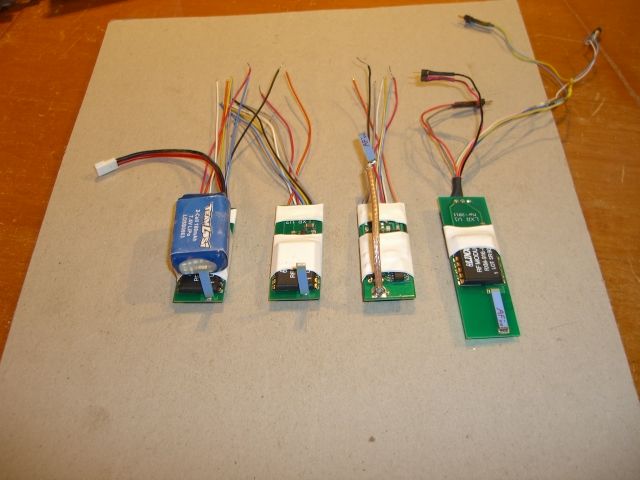 2.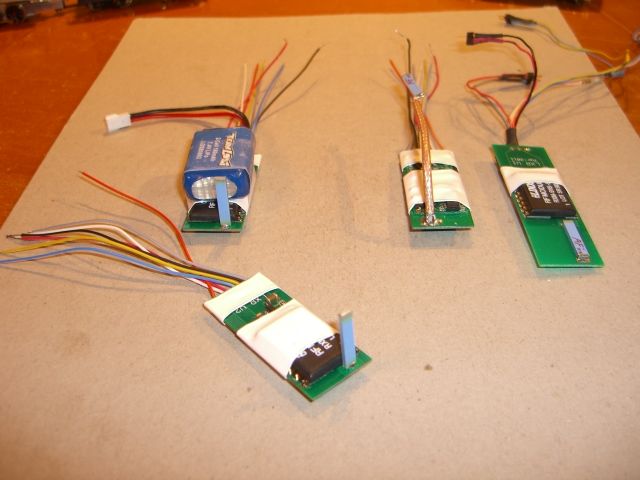 3.