Run Down And Poor Lumber Company
Here are a few of my favorite shots from the past of my old R&P Lumber Company Layout.

Ronnie D.
1.Crossing the bridge at Indian Leap.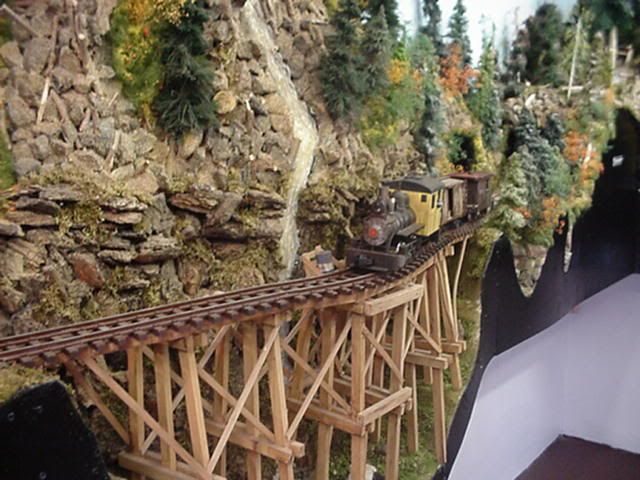 2.Construction on the office at R&P Lumber Co. Sawmill.
3.Coffee break at The Durst Mining Company. (my truck won't start) !!!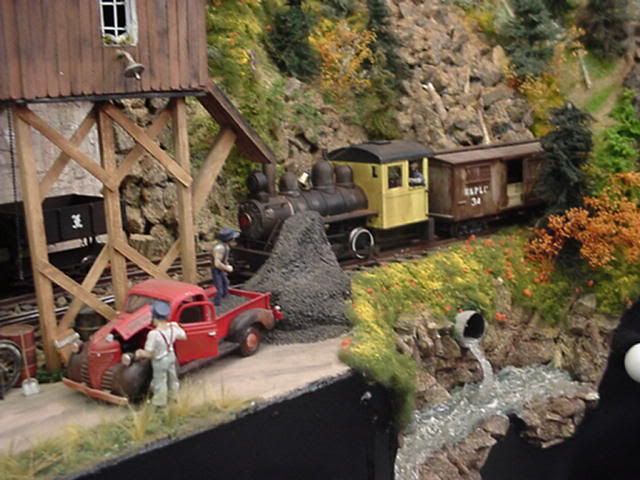 4.Crossing Rosco property !!! Rosco don't take to kindly to people being on his land. He will even take shot at the R&P Loco when it passes by. (And yes that is real snow !!! on the outdoor portion of my layout.)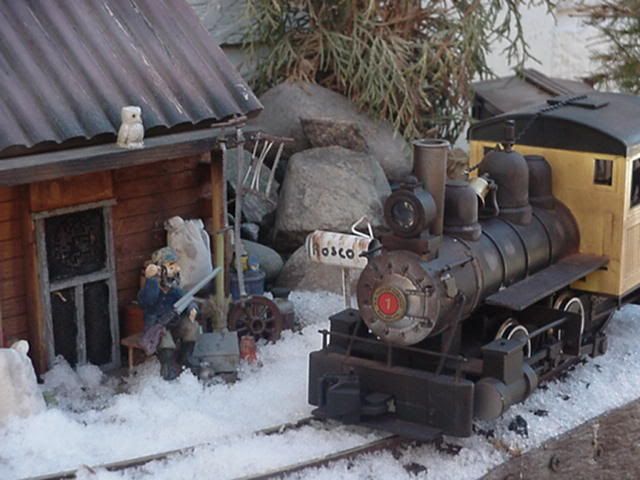 ____________________
Ronnie D.
Owner and Builder of The R&P Lumber Company.
I also Build and sell "On30 Logging and Detail Parts on Ebay.