W C Greene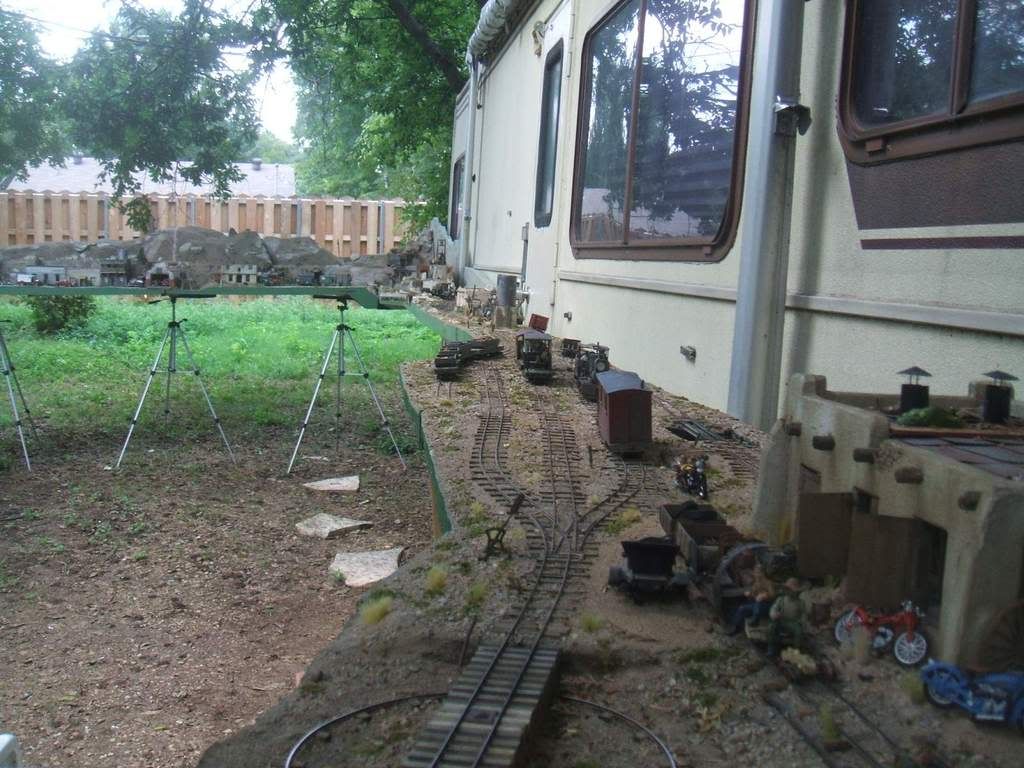 Here's a really old view of the Mogollon Railway's yards and enginehouse. You can see one 3 way switch in the foreground and another in front of the train on the middle track. This was all there was back in about 2004, the layout was nailed to the side of my motor home and had just started out into the back yard. And yes, there were a couple of 3 ways on the inspiration, the Silver City, Pinos Altos, & Mogollon RR. Fun to build and mo' fun to operate.

Woodie




____________________
It doesn't matter if you win or lose, its' how you rig the game.