And here are the photos as promised. Copyright is owned by the Mineral County Historical Society, and the University of Montana. These photos are part of the larger Robert Pearson collection. I've pulled the photos from Narrow Gauge Chaos: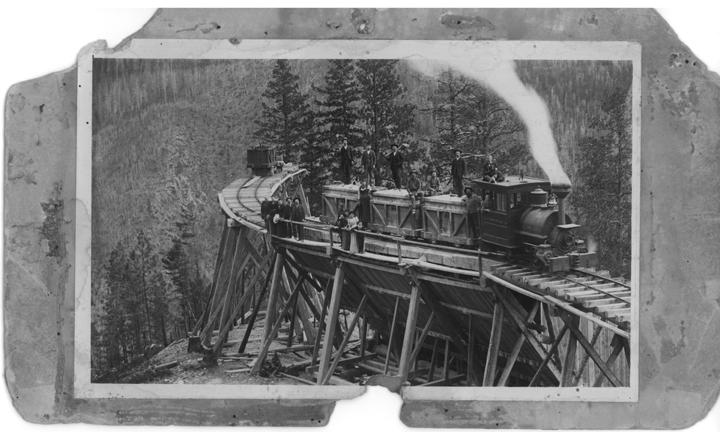 This is the tailing dump at the top of the incline, or built on a spur somewhere in the middle. As near as I can tell the gauge is 3 foot. Unless there is a typo or grammatical error in the description of this photo, the engine's name is apparently "Helena". The train line was only about a mile of track, so I doubt there was more than two locomotives operating the track.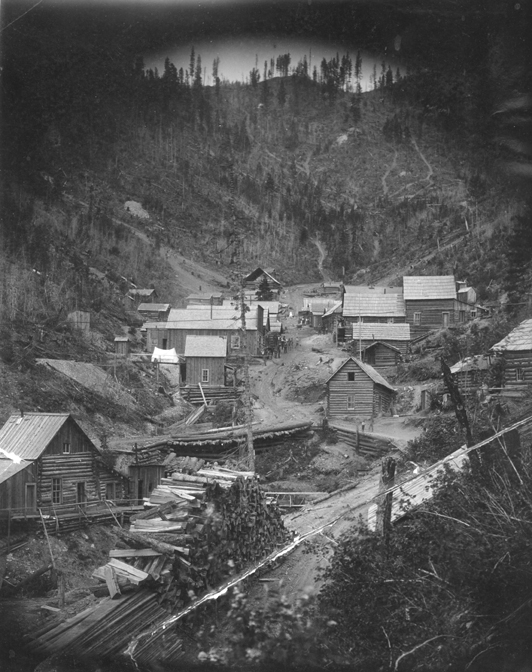 This is Pardee prior to 1896-97 when the mine closed.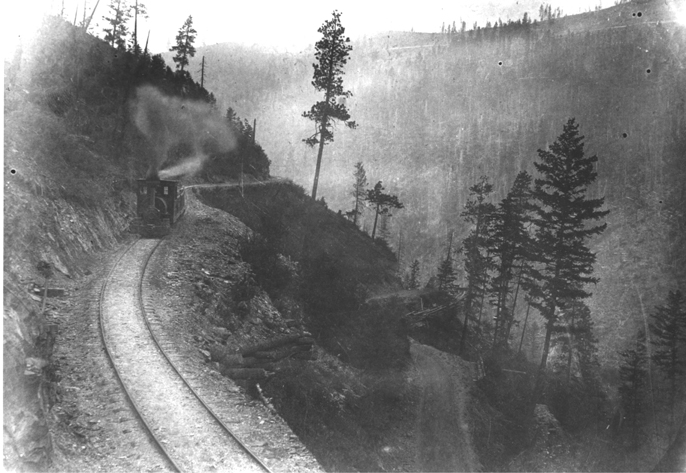 Here is the mining train coming up from the Mill, which would have been down in the valley around the bend. The road in the lower right is the trail into and out of town for residents.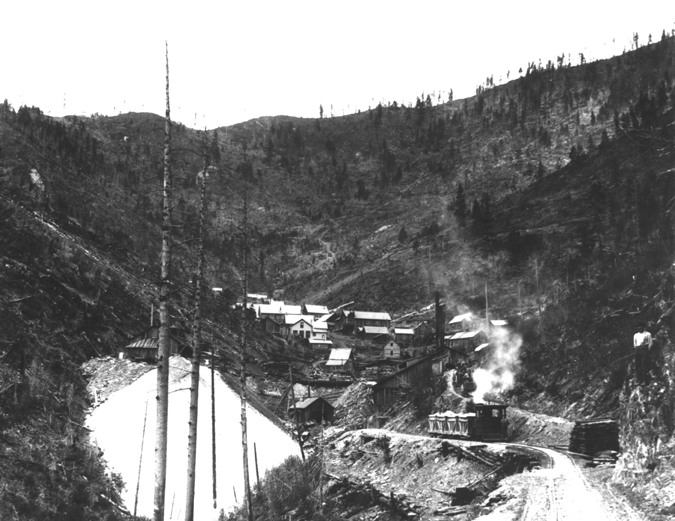 Another shot of the railway. The concentrator for the mine is the dark building situated right next to the tracks to the left of the train. The town is situated above the concentrator (probably for cleaner water and less chance of flooding) Judging by the shadows, this gulch (Hall gulch to be exact) faces south.




Here we see the concentrator (although I can't tell if this is at Pardee or at the bottom of the valley).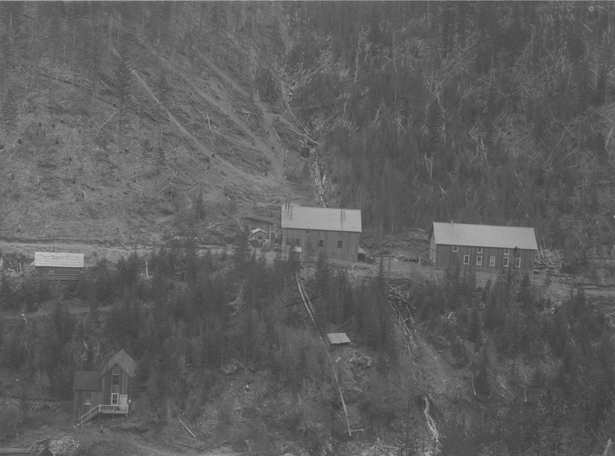 Here are some maintenance buildings for the mine situated near the top of the track.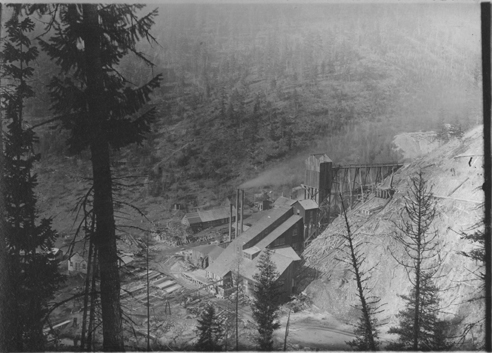 This image confirms what I didn't know a couple photos before. That trestle at the top of the concentrator is the end of the tramway, or atleast the spur. The train must have had another way to the bottom of the concentrator to carry heavy equipment up the mountain to the town. Photo was taken after the abandonment of the mine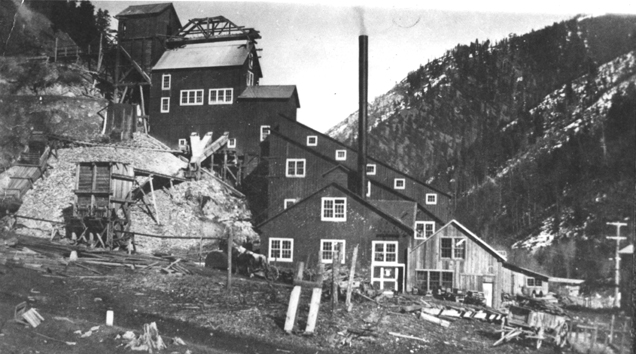 While the mine was closed in 1897, the concentrator was kept up and used during a couple of attempts to extract more ore. So while the initial mine and Pardee was abandoned, new shafts must have been drilled and the train could have still operated, as evidenced by the still-standing trestle and dump bins.

There are more photos available of the Concentrator and the town of Superior.

I'm going to make a few attempts to find and photograph the town. later on.

--James



Last edited on Sat Apr 2nd, 2016 09:42 pm by jtrain



____________________
James W.

New Blog (permanent this time)

blackhillsrr.blogspot.com