Lee B
I added a few extra figures to the Grindstaff Country Store along Stoney Creek road (a place that existed in real life, but didn't really look like this). I think now, it has the right look I've wanted all along.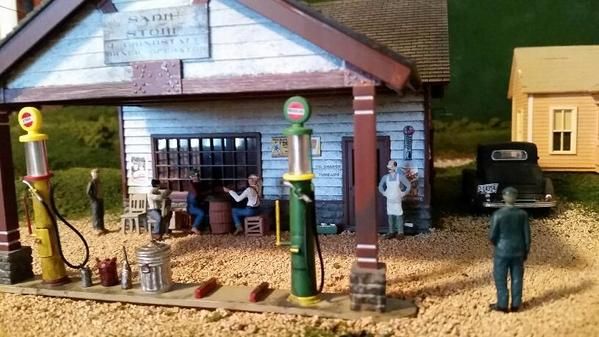 I also ordered the Crumley/Pippin figures and got the confirmation that they're on the way. When I get them, I'm going to be spending a lot of time painting them to be sure I do them justice.



____________________
-Lee
http://www.freewebs.com/willysmb44/modeltrains.htm
https://www.flickr.com/photos/53587910@N05/sets/72157668176638961
Any photos missing from my posts are due to the greed of photobucket...