I recently put these up, over the door as you exist the layout room. Most folks probably will never notice them.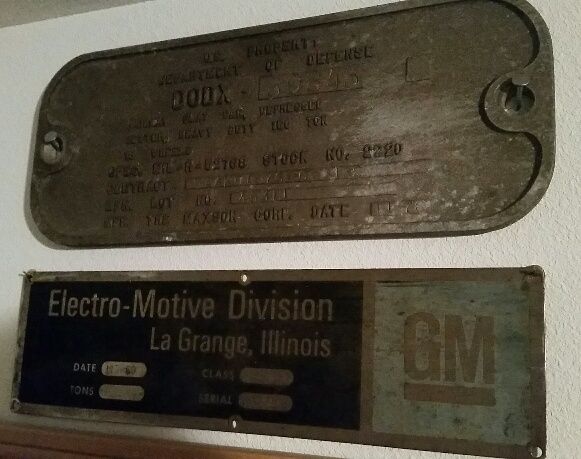 The upper one is from a Department of Defense (DODX) depressed-center heavy flatcar that got scrapped*, with a 1976 date.
The lower is for a EMD GP38-2 that was delivered the same month I was born, so of course I had to have that plate as well...

*Here are some photos of that flat: http://rrpicturearchives.net/rsPicture.aspx?id=648862

Last edited on Thu Sep 8th, 2016 11:43 pm by Lee B



____________________
-Lee
http://www.freewebs.com/willysmb44/modeltrains.htm
https://www.flickr.com/photos/53587910@N05/sets/72157668176638961
Any photos missing from my posts are due to the greed of photobucket...