Ok guys,
On my 8th installment of "Narrow Gauge on A Budget" I'll be sticking with the same theme of converting a "G" scale "Out of the Box" factory locomotive and turning it into a Backwoods Beauty.
My latest victim: !!!! A Hartland Mack Diesel.
Before: Factory Mack Diesel.
After: Backwoods Rail Truck.
This little Mack Diesel had a lot of work done to it. It was sanded and primed and given a new paint job. The front and rear plastic bumpers were replace with wood beams and "Link & Pin' couplers. The rear hood was removed and replace with a wooden truck bed body with lots of maintenance repair equipment. The foggy windows were remove so you can now see the driver and his helper riding in the cab. The roof was replaced by rusty sheet metal. And the whole little rail truck was given my rust treatment.
Let me know what you think !!!!
Ronnie D.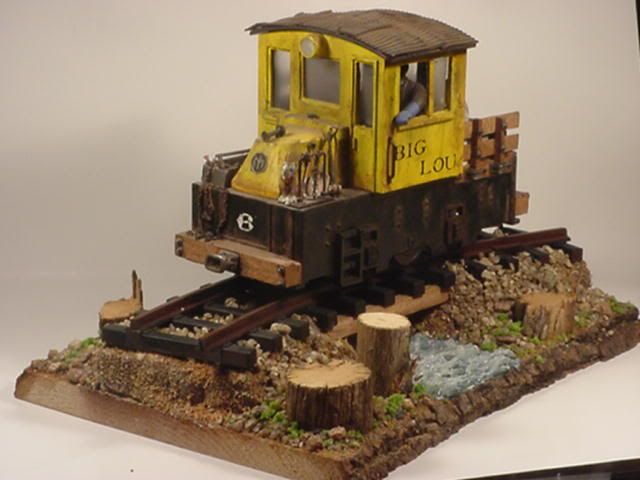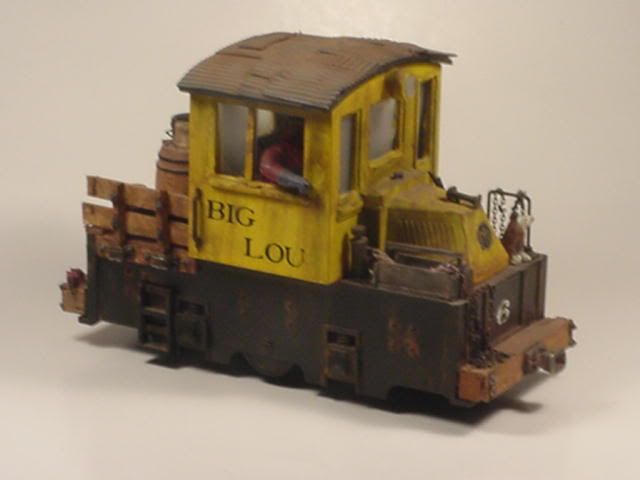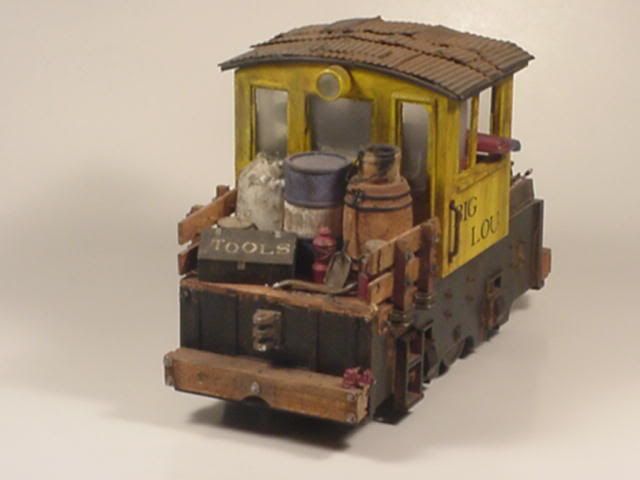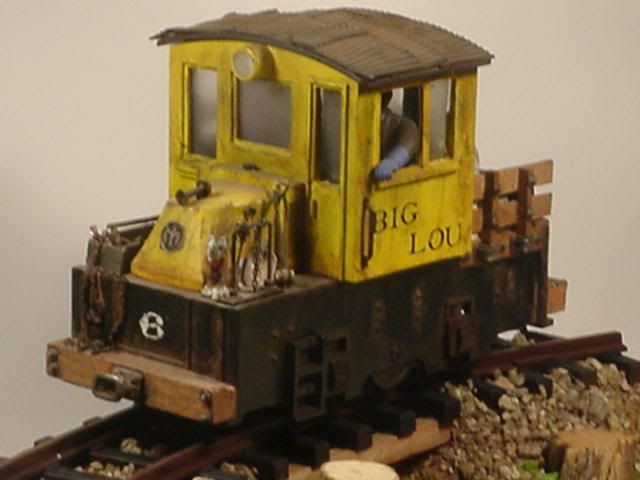 ____________________
Ronnie D.
Owner and Builder of The R&P Lumber Company.
I also Build and sell "On30 Logging and Detail Parts on Ebay.