On my 9th installment of "Narrow Gauge on A Budget" and again I'll be sticking with the same theme of converting a "G" scale "Out of the Box" factory locomotive and turning it into a Backwoods Beauty.
Here's a standard "G" Scale 0-4-0 Side Tank Porter:
Before:

The side tanks were removed !!! and the cab has been repainted and detail with a wooden floor board. The entire locomotive has been weathered. But what's not shown: The pilots were replaced with wood beams and 'link & Pin Couplers. were added.The running boards had detail wooden planks added to them, And A lot logging detail parts were latter added. Saw, Chains, Axes, and shovels and a tool box.
After: Now it looks like a rundown Backwoods Logging Lookie !!!!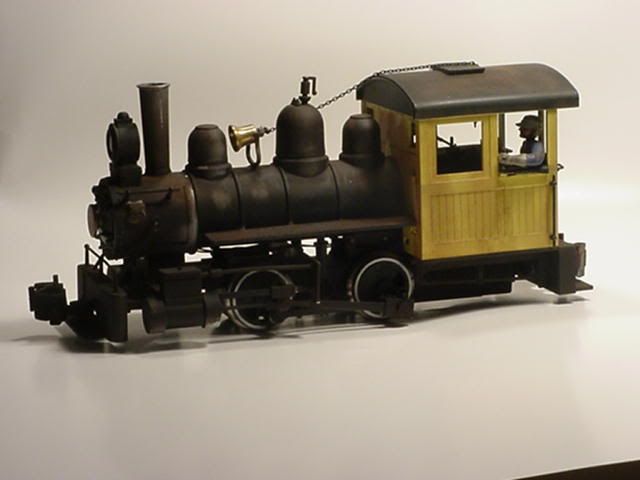 Let me know what you think !!!
Ronnie D.









Last edited on Wed Feb 16th, 2011 11:12 am by Run Down And Poor Lumber Company



____________________
Ronnie D.
Owner and Builder of The R&P Lumber Company.
I also Build and sell "On30 Logging and Detail Parts on Ebay.