W C Greene
OK then, shall we continue? Here are some more "vechicles" that may or may not be online elsewhere. However, here they are just for you'all.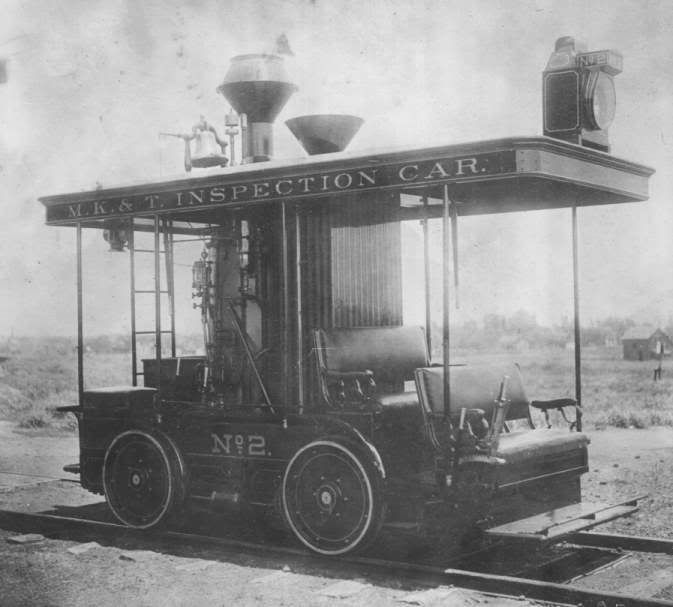 The above is a Missouri, Kansas, & Texas inspection car which was powered by a vertical boiler and probably a single cylinder. Mudge told me he made an HO model of this back in the 50's.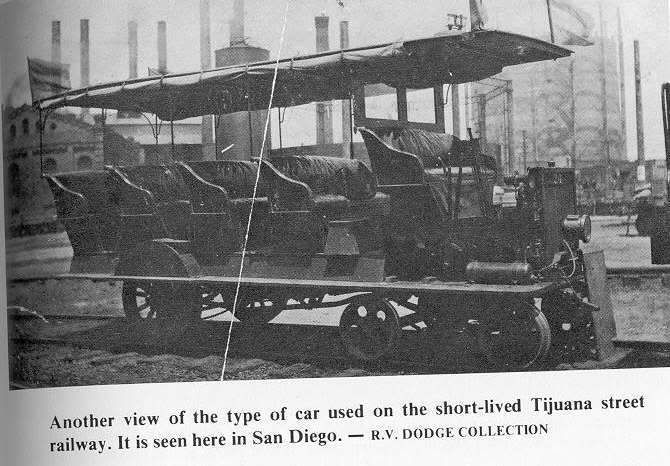 Here is the Tijuana Taxi which probably provided a nice, airy ride across the border.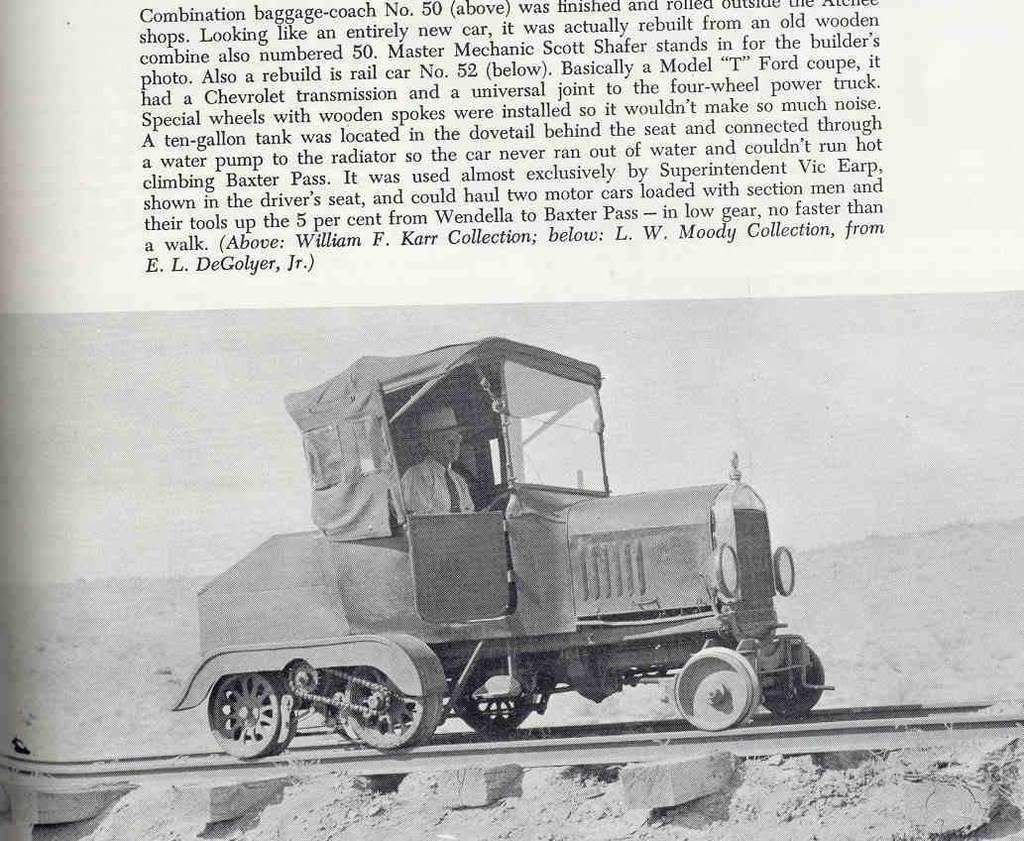 The Unitah Railway had this cool superintendent's car obviously made from a Model T with a neat chain drive to the rear wheels.




And another one from the Uintah Railway, both these cars were 3 foot gauge and great examples of what a dedicated shop crew could do with a little imagination. Maybe somebody will build models of these railcars, I know that I would love to .

Boudreaux




____________________
It doesn't matter if you win or lose, its' how you rig the game.