Bill Fornshell
HollywoodFoundry wrote:

Oh, and Hello to Bill, I seem to encounter you whereever I go...

Geoff


Hi Geoff,

Nice to see you on this forum. I do belong to a few Train Forums and a bunch of yahoo groups.

If their is a McKeen Motor Car section on a site I am sure to join.

I even noticed a McKeen Motor Car with a Passenger Trailer in the gallery part of your web site tonight. I think the picture must be sort of new as I was looking there not long ago and don't remember seeing it.

I have plans to build at least 4 HOn3 McKeen Motor Cars and have been looking at your power units that are available in HOn3. The company that casts the resin McKeen Motor Cars are going to try and modify a mold to turn the HO McKeen into a few HOn3 McKeens for me.

I have been working on "Kit Bashing" two K27 Steam Engines and have been working on a Slope Back Tender for one of them. I have the Tender about finished and now I am waiting for detail parts that I have on order.

Tomorrow I start taking my Illinois Terminal Class C apart. I need to workout a new chassis and how to install a new motor drive system. All the original parts get sent off to be used as a casting masters next week. We will make a Resin Kit for the Class C and then use the main cab part and make a Resin Kit for the Class B. The Master will also be used for at least two other kits for a total of 4 new Resin Kits based on the Class C. The kits I build will all need chassis and power drives. Have you done any work on your Class C yet?

1.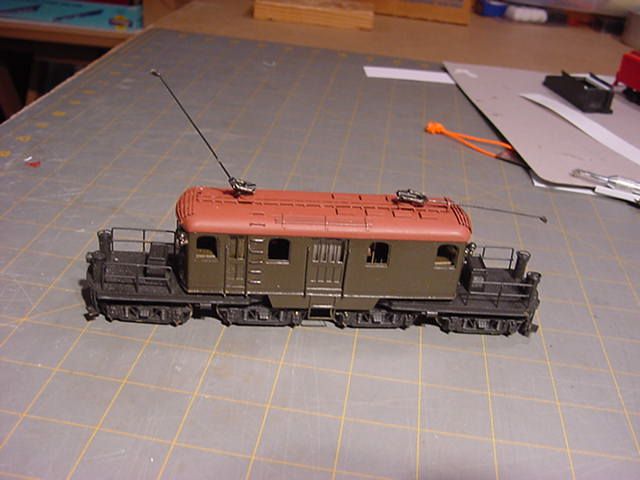 2.