Herb Kephart
Figuring that it was about time that I posted some pictures, after giving the Super Moderator a poke in the ribs about not showing us the progress on his new layout, I hereby submit the following for your amusement.

I have always wanted to build a model of a barn with the "Mail Pouch" sign painted on it. These barn advertisements were all over the state of Pennsylvania, and were periodically repainted to keep them looking good. For the "use' of the barn, the farmer was paid in either cash, a repaint job on the rest of the barn, or in tobacco, but when the ban on tobacco advertising was made law, the last of the barn painters retired. Some of the signs are still visible along the roads of the state- but as barns disappear from the roadside scene, the advertisements are becoming more and more rare.

Albert Falfa had a farm near Midden, but when the O&E came along and moved the road in front of the farm, Al found himself living on a road that no longer went anywhere  The tobacco company was no longer interested in Al's barn, because of the very limited exposure that the advertisement now had. Al was devastated- his endless supply of free chawin terbaccy was cut off, and life just wernt worth livin anymore. Al's gone now, his barn still stands, but it's showing signs of the weather, and might not be around much longer either.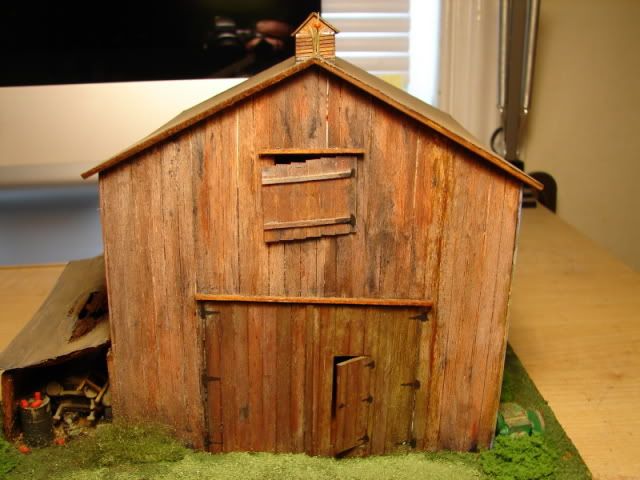 Al's car is still in the lean-to shed--his kids didn't want it--or the barn either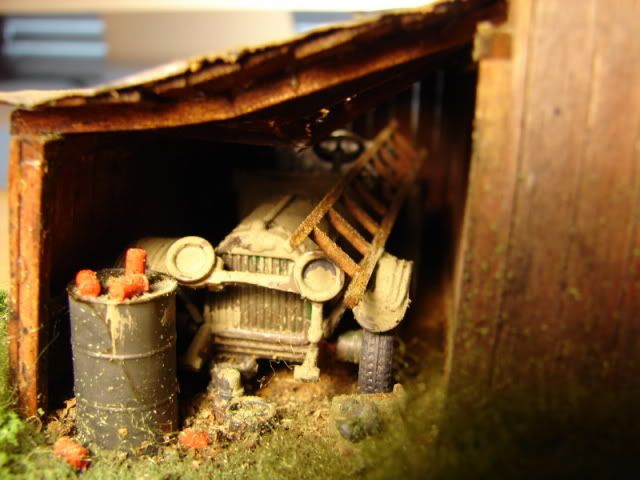 The shed roof partially collapsed from the weight of that big snow we had three winters ago-




One of the last things that Al did before he died, was to replace a couple siding boards on the old barn.






Herb 



Last edited on Tue Jun 22nd, 2010 10:39 pm by Herb Kephart



____________________
Fix it again, Mr Gates--it still works!"