Broadoak

Having tried an earlier period I thought why not try the scheme assuming other roads had used a similar method starting with the Santa Fe.




I don't have any SF yard switchers so the power for this unit train is a GP 50 here seen loading grain at the Continental Grain Co's elevator at Benson. The locomotive is a detailed blue box Athearn that is well over twenty years old. It has performed faultlessly at well over 50 exhibitions and is used regularly at home were it still runs as sweetly as it ever did.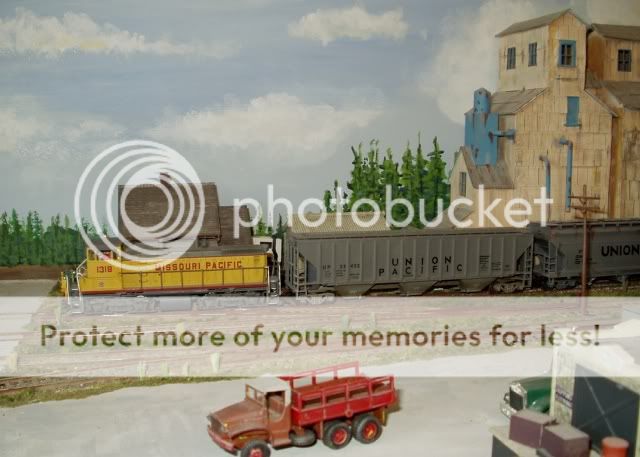 With my Union Pacific version we are back with a yard switcher but one that is running on flexi coil trucks so is quite happy at the higher speeds needed on a road job. This locomotive is wearing a livery it only wore for a short time when the UP first took over Missouri Pacific. It was soon re-painted with UP lettering and looked like the rest of their large fleet of yard switchers.

The model is another super detailed blue box Athearn.




With its air horns blaring SP SW1500 rolls over the grade crossing with a train of covered hoppers full of grain. The Sp train is heading for the Flour mill at Benson.




The SP train is next seen passing the engine house and repair facility at Colonel's Crossing on its way to the flour mill at Benson.

Peter M




____________________
Peter M