Bill Fornshell
I have been watching this thread since it started. Back in 2004/2005 I was in the hospital for 8 weeks.

One day a guy came into my room with a cart full of model Cars, Trucks, Airplanes and a few Motorcycles. He was passing them out to anyone that wanted one. I didn't have a motorcycle model at home so I took this one.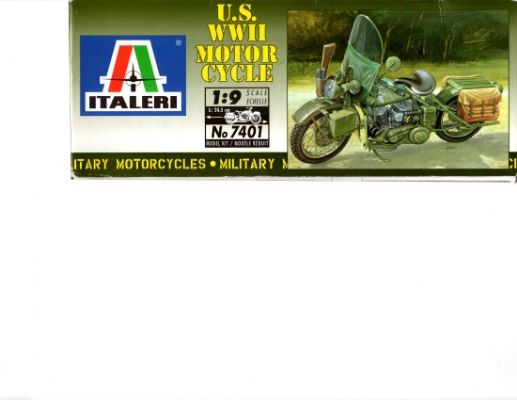 I opened it up, took a look at it and put it away. I took it home and packed it away with other models for that "some day" project.

Fast forward 9 years and during the last few weeks I have been looking at all my old model stuff and repacking it in new boxes. Tonight I came the Motorcycle Model.

It is 1:9 scale, big. It might make a - Garden Scale - Motorcycle Rail Thing. It has good detail but no rider.