Lee B
It's a small thing, but I filled every depression and hole on the layout and lined every path with real dirt from the place the layout takes place. I also placed a few small pebbles in certain spots to represent large rocks on the surface. Those also came from where the layout takes place.
Before I started the layout, my Mom and Dad actually collected a jar or dirt and a bag of small rocks from the area, just so I could do this once the layout was built.
It means a great deal to me to have several small actual pieces of Stoney Creek on the layout.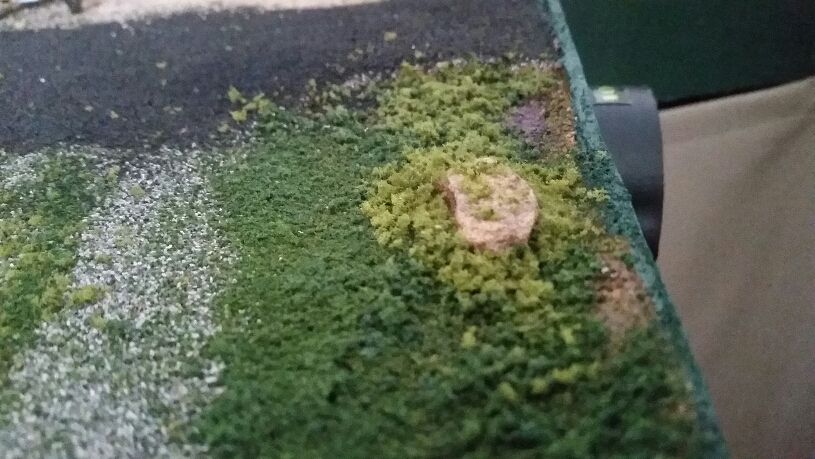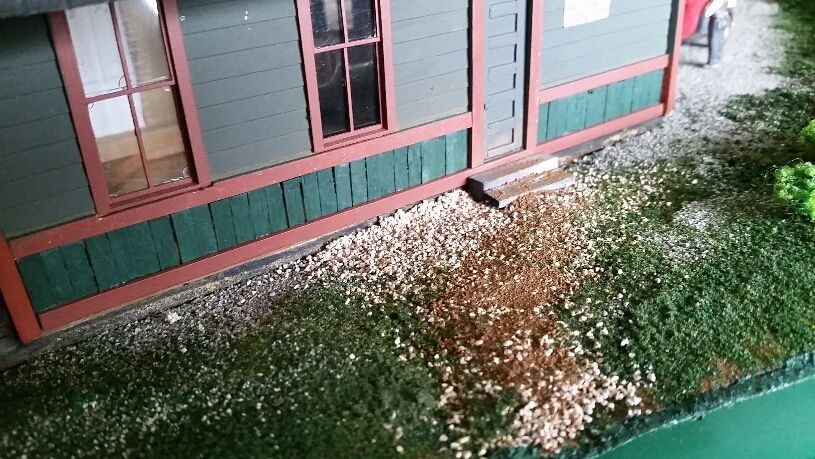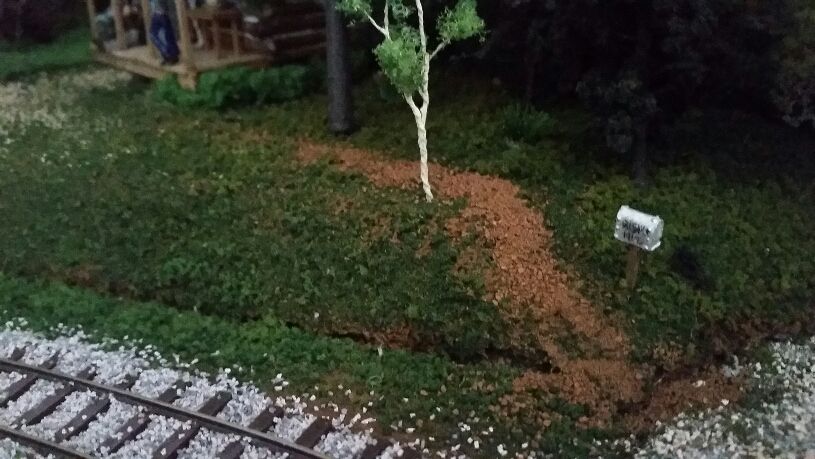 A couple of days later, I took some photos for a planned magazine article. During a few, I'd forgotten to close the blinds and the light made some shots unusable. But I thought I'd post them here to give you an idea what the finished shots looked like. One shot I'm not posting yet turned out great, with realistic venting from the cylinders as well as smoke. None of this was photoshopped and was done in real-time for a long term exposure, using old-school methods...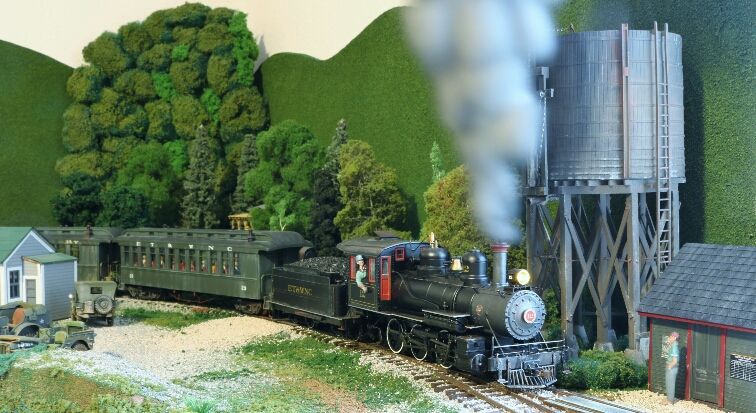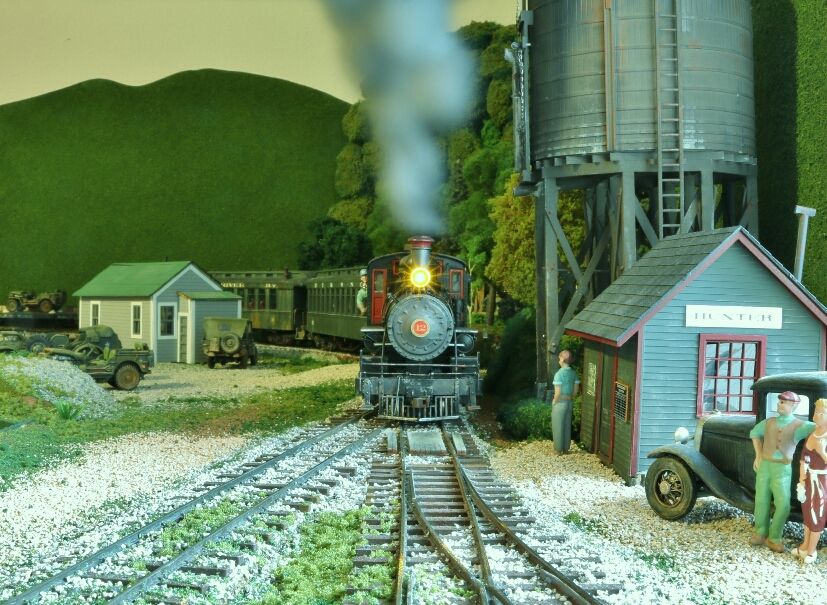 ____________________
-Lee
Commanding Officer, 796th Railway Operating Battalion (in On30 gauge)
https://willysmb44.webs.com/modeltrains.htm
Photos of my layout: https://www.flickr.com/photos/53587910@N05/albums/72157668176638961