Some more photos of a test session checking out some switching moves.
I am happy with the track formation now it makes for some interesting switching moves.
There is still much fine detailing work to do of course.
Risking life and limb standing in the four foot as I&W #1 rolls into Benson with a train of empty pulp wood flats.
A view looking towards the new extension.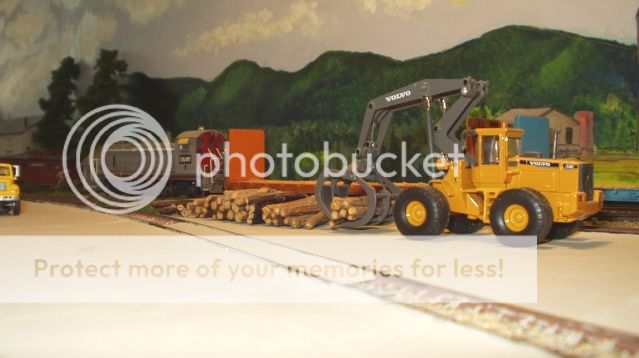 The short train passes the east yard as it heads into the Benson West yard throat.





Peter M



____________________
Peter M